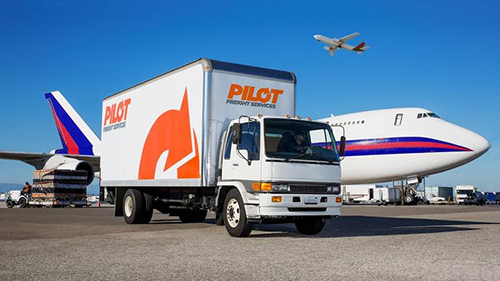 Pilot Freight Services
has an immediate opening for
Full-Time Dock/Customer Service Agent
to work in our
Boston, MA office
. This position will be 40 hours per week, full-time. Hours will be within a Monday through Friday schedule, with every other Saturday from 9 AM until finished for the day.
Responsibilities:
Duties will be divided, with 75% dock work and 25% customer service;
Use various dock equipment, such as forklift and pallet jack;
Communication with customers, cartage agents and station personnel.
Qualifications:
Must have forklift experience.
Must be proficient in Gmail, Excel and basic computer skills;
Must have 1-2 years of customer service and/or dock experience;
Must possess good phone skills and be able to speak, write and read English fluently.
High School Diploma or equivalent.
Competitive wages and benefits package, including 401K.
If you are interested in this opportunity, please click one of the "Apply" buttons above. The application process only takes about 10-15 minutes.
An Equal Opportunity Employer
It is the policy of Pilot Air Freight to consider all applications for any position without regard to a person's race, color, religion, national origin, sex, age, disability, veteran status, marital status, sexual orientation or genetics
QualificationsEducation
High School or better.
Experience5 year(s):
Forklift/Warehouse Experience

Effective August 18, 2021 Pilot will be mandating that all new hires are vaccinated against the COVID-19 virus before starting work at any of our locations.

Our definition of fully vaccinated for purposes of new hire is as follows:

In compliance with CDC guidelines, individuals will be considered fully vaccinated and eligible to begin work as follows:
2 weeks after their second dose in a 2-dose series, such as the Pfizer or Moderna vaccines, or
2 weeks after a single-dose vaccine, such as Johnson & Johnsonís Janssen vaccine