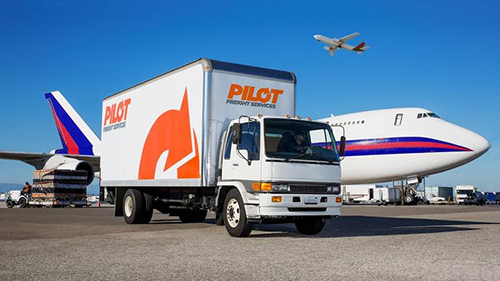 Pilot Freight Services
is searching for a dynamic
Last Mile
Home Delivery - Operations Coordinator
to assist and support the local leadership in the
Union City, CA
area.
Job Summary:
We have a great opportunity for a behind-the-scenes logistics support position. The Operations Coordinator who reports directly to the assigned operations manager, is embedded in the operation and dedicated to contributing to the success of the operation by performing at the frontline of the action of a busy operation and making sure that teams are sharp and committed to the excellence our clients expect. You will assist the manager in overseeing the operation to fine tune processes, support the P&L expectations and decisions, and ensure that customers get the kind of treatment you would demand for yourself. This is a high volume operation that calls for hyper-attentiveness to detail always, the ability to communicate clearly, set expectations, identify the need for changes, and perform with passion to excel.
Our customers are major retail bedding/appliance/fitness and electronic brands who expect a superior home delivery and setup event for their customers.
Essential Duties & Responsibilities:
Develop a solid understanding of the business scope under Pilot Freight.
Monitor and oversee daily routing and on-time delivery performance
Assist in the recruitment and development of staff and Independent Contractors.
Ensure that practices, policies and procedures are enforced and consistently implemented.
Schedule and provide support in negotiations with Vendors, Contractors and Service Providers assisting management in securing the best value/service standards available.
Actively review key performance measurements and ensure process improvement strategies are incorporated.
Participate in routine meetings and training sessions designed to inform and improve upon performance of staff members and Independent Contractors
Provide for the protection, maintenance, safety, security, and custody of company assets, assuring careful and diligent use thereof.
Monitor Independent Contractors performance.
Establish effective communication and relationships with customers to ensure performance measurements and goals are understood and achieved, and that new business opportunities are capitalized upon.
Coordinates, resolves, and responds to issues as they pertain to the Operations Performance.
Organize and maintain Independent Contractor files.
Other duties and tasks as assigned.
QualificationsBehaviorsDedicated:
Devoted to a task or purpose with loyalty or integrity
MotivationsAbility to Make an Impact:
Inspired to perform well by the ability to contribute to the success of a project or the organization
SkillsCustomer service experience
Intermediate

Effective August 18, 2021 Pilot will be mandating that all new hires are vaccinated against the COVID-19 virus before starting work at any of our locations.

Our definition of fully vaccinated for purposes of new hire is as follows:

In compliance with CDC guidelines, individuals will be considered fully vaccinated and eligible to begin work as follows:
2 weeks after their second dose in a 2-dose series, such as the Pfizer or Moderna vaccines, or
2 weeks after a single-dose vaccine, such as Johnson & Johnsonís Janssen vaccine