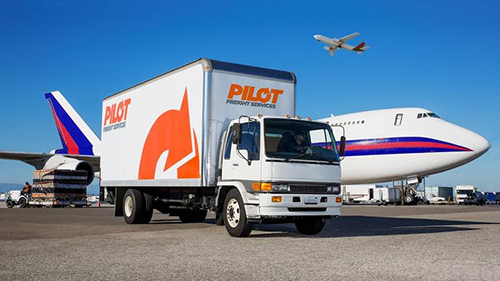 Pilot Last Mile
is seeking a
Claims Associate 1
to work for our Colton Station, located in
Colton, CA.
The hours for this position are from 7:00 AM to 3:30 PM. Must be available to work weekends.
Responsibilities:
Follow claims process guidelines.
Monitor client's portal for new/submitted claims.
Contact retail customer within 24 hours of claim submittal.
Contact independent contractor involved in claim from retail customer.
Update client's portal with communication.
Prepare and review all property damage claims.
Transmit property damage claims for further investigation- Submitting claims to 3rd party investigators.
Submit In home damage claims to insurance carriers or brokers, to include weekly follow up.
Access and retrieve data regarding property damage claims for the purpose of resolving claims filed against independent contractor.
Prepare all documents and forms for completeness of property damage claims.
Address all property damage claims within 24 hours of claim input into claims portal.
Claims representative makes initial contact with claimant and hauler, including follow-up every 72 hours until claim is resolved.
Update claims portal with all pertinent documentation related to a claim such as pictures, and statements.
Create release of liability forms.
Transmit property damage for Payment – Creating Check request.
Claims reportative is responsible for sending certified correspondence to claimant for denial of claims and claimant lack of response.
Attendance and punctuality are essential functions of the job.
Qualifications:
Flexible work schedule.
Positive Attitude and ability to work with others.
Excellent Communication Skills.
Excellent Customer Service Skills.
Intermediate Computer Skills in Word and Excel Preferred.
Must be fully vaccinated against COVID-19.

Effective August 18, 2021 Pilot will be mandating that all new hires are vaccinated against the COVID-19 virus before starting work at any of our locations.

Our definition of fully vaccinated for purposes of new hire is as follows:

In compliance with CDC guidelines, individuals will be considered fully vaccinated and eligible to begin work as follows:
2 weeks after their second dose in a 2-dose series, such as the Pfizer or Moderna vaccines, or
2 weeks after a single-dose vaccine, such as Johnson & Johnson's Janssen vaccine