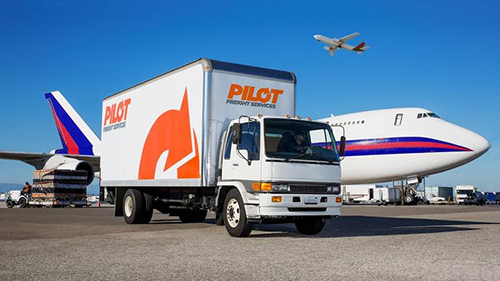 Pilot Last Mile
is seeking a full time
Customer Service Representative 1
to work for our
Steelton Station
, located in Harrisburg, PA. The hours for this position vary. Must be available to work nights and weekends.
Responsibilities:
Assist the management team with opening and closing functions. This requires:
Assisting with route assignment. Confirm contractor uniform compliance and on time arrival by use of daily tracking report
Assisting in verifying procedures are followed regarding truck delays and communication to the stores and client
Validating hat the pre-call functions are completed and procedures are followed
Auditing the billing process and that all paperwork is process and filed as directed
Answer the main telephone line. This requires:
Using a clear and understandable speaking voice
Routing calls to the appropriate individuals using iPhone or Google text/voice
Providing customers with updates on the status of their deliver with information from the computer system
Completing pre-calls to customers notifying them of their delivery window
Arranging in-home delivery for customers. This requires:
Receiving information from the customer
Getting directions to the customer's home
Inputting information in to the computer
Explaining the scheduling policy to the customer
Completes other responsibilities as assigned by a member of the management staff.
Attendance and Punctuality are essential functions of the job.
Must be fully vaccinated against COVID-19.
Qualifications:
Must have some Customer Service background
Must be detail-oriented
Must have excellent computer and communication skills
Must have the ability to multi-task in a high-paced environment

Effective August 18, 2021 Pilot will be mandating that all new hires are vaccinated against the COVID-19 virus before starting work at any of our locations.

Our definition of fully vaccinated for purposes of new hire is as follows:

In compliance with CDC guidelines, individuals will be considered fully vaccinated and eligible to begin work as follows:
2 weeks after their second dose in a 2-dose series, such as the Pfizer or Moderna vaccines, or
2 weeks after a single-dose vaccine, such as Johnson & Johnsonís Janssen vaccine