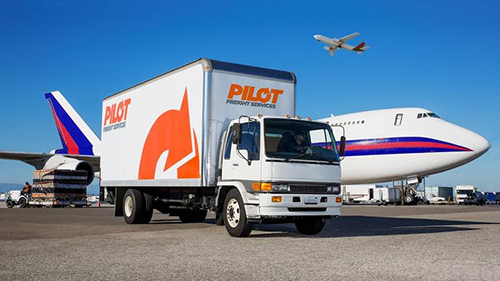 Pilot Freight Services is seeking an experienced Global Operations Agent for our Romulus, MI location.JOB SUMMARY:
To be the primary interface between Pilot Freight Services, customers, sales, system operations, partners and vendors. To provide quality customer service, while meeting company policies and procedures.
Responsibilities:
Frequent and accurate communication to customer, vendor, cartage agents, and other station and company personnel;
Provide rate quotes on international shipments, and track and trace their progress;
Resolve any problems, and coordinate recovery and delivery schedules with various cartage agents and international partners;
Reliably relate information to all parties concerned in a timely manner.
Qualifications:
Must be detail-oriented, with excellent verbal and written communication skills;
Interact professionally with a wide range of personnel with diverse backgrounds and cultures;
Organizational skills are required due to high volume and demands of the position;
Should have a demonstrated history and ability to creatively find solutions to unexpected challenges
EDUCATION:
High School Diploma or equivalent required
EXPERIENCE:
2-years of industry experience
PHYSICAL REQUIREMENTS:
This is a clerical administrative position in a professional office setting. The employee is frequently required to sit. Occasionally stand, walk, use hands, stoop, bend and reach. Extensive use of a phone and a PC is required.
QualificationsBehaviorsFunctional Expert:
Considered a thought leader on a subject
Innovative:
Consistently introduces new ideas and demonstrates original thinking
Team Player:
Works well as a member of a group
Detail Oriented:
Capable of carrying out a given task with all details necessary to get the task done well
Dedicated:
Devoted to a task or purpose with loyalty or integrity
MotivationsWork-Life Balance:
Inspired to perform well by having ample time to pursue work and interests outside of work
Self-Starter:
Inspired to perform without outside help
Growth Opportunities:
Inspired to perform well by the chance to take on more responsibility
Flexibility:
Inspired to perform well when granted the ability to set your own schedule and goals
Goal Completion:
Inspired to perform well by the completion of tasks
Education
Bachelors or better.
SkillsCustomer service experience
Novice
Proficiency in written & verbal communication
Novice
EXCEL BASIC
Novice
MS Word
Novice

Effective August 18, 2021 Pilot will be mandating that all new hires are vaccinated against the COVID-19 virus before starting work at any of our locations.

Our definition of fully vaccinated for purposes of new hire is as follows:

In compliance with CDC guidelines, individuals will be considered fully vaccinated and eligible to begin work as follows:
2 weeks after their second dose in a 2-dose series, such as the Pfizer or Moderna vaccines, or
2 weeks after a single-dose vaccine, such as Johnson & Johnsonís Janssen vaccine