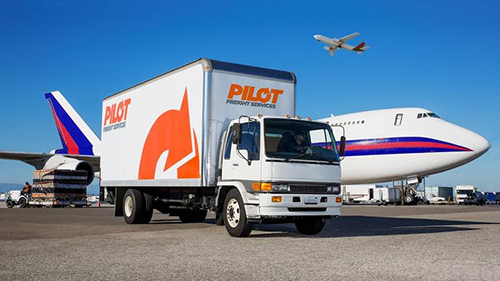 Pilot has the best employees in the transportation and logistics industry!
• Oversee efficiency of operational processes
• Participate in strategic planning and goal-setting for various business functions, vendor evaluations and effective ways to move shipments
• Analyze business requirements and customer needs
• Research methods to improve operations and reduce costs
• Monitor and report on department performance
• Supervise and train employees
• Provide administrative support (e.g. cost analysis and KPI's)
• Ensure compliance with company policies and regulation
Additional Job Details :
TBD
If you are interested in working with a talented, passionate and dedicated team of professionals in a rapidly growing industry, Pilot wants to hear from you!

Effective August 18, 2021 Pilot will be mandating that all new hires are vaccinated against the COVID-19 virus before starting work at any of our locations.

Our definition of fully vaccinated for purposes of new hire is as follows:

In compliance with CDC guidelines, individuals will be considered fully vaccinated and eligible to begin work as follows:
2 weeks after their second dose in a 2-dose series, such as the Pfizer or Moderna vaccines, or
2 weeks after a single-dose vaccine, such as Johnson & Johnsonís Janssen vaccine