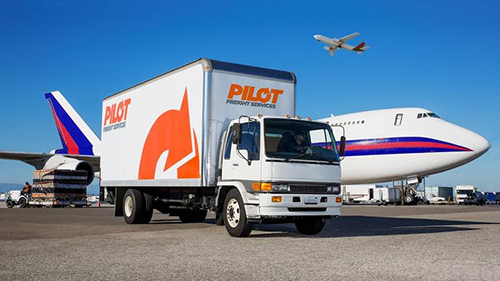 Pilot has the best employees in the transportation and logistics industry! ESSENTIAL FUNCTIONS:
Arrange domestic and international transportation
Carrier management and procurement
Utilizing Pilot's TMS system to set up, track, organize, document shipments
Provide feedback and information to customer
Assist in providing information for client accounting department
SKILLS/COMPETENCIES:
Excellent drafting and writing skills.
Ability to analyze and assess contractual or legal risks, balancing risks with commercial needs.
Demonstrated ability to work independently, prioritize and manage multiple tasks and meet deadlines in a fast-paced environment.
Excellent interpersonal skills, ability to communicate effectively internally throughout the organization and with customer organizations.
Must take a strategic and business-oriented approach to problem solving, be proactive and flexible.
If you are interested in working with a talented, passionate and dedicated team of professionals in a rapidly growing industry, Pilot wants to hear from you!

Effective August 18, 2021 Pilot will be mandating that all new hires are vaccinated against the COVID-19 virus before starting work at any of our locations.

Our definition of fully vaccinated for purposes of new hire is as follows:

In compliance with CDC guidelines, individuals will be considered fully vaccinated and eligible to begin work as follows:
2 weeks after their second dose in a 2-dose series, such as the Pfizer or Moderna vaccines, or
2 weeks after a single-dose vaccine, such as Johnson & Johnsonís Janssen vaccine