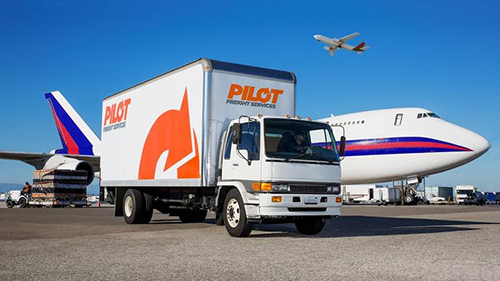 Pilot has the best employees in the transportation and logistics industry!
Essential Functions:
• Develops and maintains relations with vendors, stores, independent
contractors.
• Ensures follow up on shipping discrepancies, damaged goods and
in-home damage claims.
• Dispatches trucks using GPS technology.
• Oversees in-home delivery for customers.
• Maintains monthly operating reports that include statistics and
customer service scores.
• Oversees Customer Service Representatives and Routers.
• Attendance and Punctuality are essential functions of the job
• Directly supervises hourly on-site staff who handle day-to-day
operations in data entry, customer service, order processing and
delivery.
• Carries out supervisory responsibilities in accordance with the
organization's policies and applicable laws.
• Responsibilities include training employees; planning, assigning,
and directing work; rewarding and providing direction employees;
addressing complaints and resolving problems
Skills & Competencies:
• Flexible work schedule
• Must be Self-Motivated to work with little supervision
• Excellent Attendance record
• Positive Attitude and ability to work with others
• Good Communication Skills
• Excellent Customer Service Skills
Additional Job Details :
TBD
If you are interested in working with a talented, passionate and dedicated team of professionals in a rapidly growing industry, Pilot wants to hear from you!

Effective August 18, 2021 Pilot will be mandating that all new hires are vaccinated against the COVID-19 virus before starting work at any of our locations.

Our definition of fully vaccinated for purposes of new hire is as follows:

In compliance with CDC guidelines, individuals will be considered fully vaccinated and eligible to begin work as follows:
2 weeks after their second dose in a 2-dose series, such as the Pfizer or Moderna vaccines, or
2 weeks after a single-dose vaccine, such as Johnson & Johnsonís Janssen vaccine