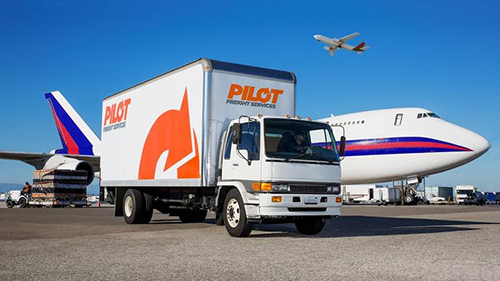 Pilot has the best employees in the transportation and logistics industry! ESSENTIAL FUNCTIONS:
Frequent and accurate communication to customer, cartage agents, and other station and company personnel.
Reconciliation and recap of shipment charges.
Provide rate quotes on shipments
Track & trace shipments progress and resolve any problems
Coordinate recovery and delivery schedules with various cartage agents and reliably relay information to all parties concerned in a timely manner
Prioritize time-sensitive cargo, paying close attention to instructions set forth by customers and other stations;
Develop and maintain excellent customer service to internal and external customers;
Communicate information in a prompt and professional manner;
Update the system with status of all daily shipments;
Assist in all operational business facets when needed, i.e. warehouse functions, locate freight on dock, document condition of freight;
Other duties assigned
SKILLS/COMPETENCIES
Must have a keen eye for details;
Excellent phone and organizational skills are a MUST;
Fluently read, write and speak English - bilingual is not required but definitely a plus;
Read, comprehend and complete basic checklists, forms, or other related documents;
Ability to analyze complex problems and develop alternative solutions;
Must be punctual, self-motivated and have a positive attitude and strong aptitude;
Ability to multi-task is a MUST.
Additional Job Details : EXPERIENCE:
2-5 years: International operations
EDUCATION:
High School Diploma or equivalent.
PHYSICAL REQUIREMENTS: This is a clerical administrative position in a professional office setting. The employee is frequently required to sit, stand, walk, use hands, stoop, bend and reach. Extensive use of phones and PCs is required. Position requires working remotely at times. If you are interested in working with a talented, passionate and dedicated team of professionals in a rapidly growing industry, Pilot wants to hear from you!

Effective August 18, 2021 Pilot will be mandating that all new hires are vaccinated against the COVID-19 virus before starting work at any of our locations.

Our definition of fully vaccinated for purposes of new hire is as follows:

In compliance with CDC guidelines, individuals will be considered fully vaccinated and eligible to begin work as follows:
2 weeks after their second dose in a 2-dose series, such as the Pfizer or Moderna vaccines, or
2 weeks after a single-dose vaccine, such as Johnson & Johnsonís Janssen vaccine