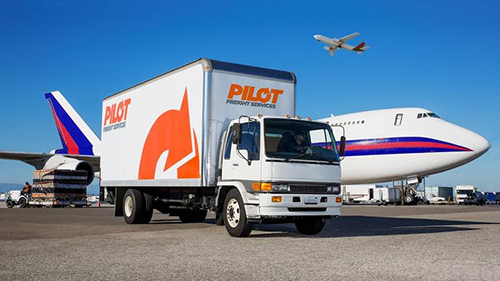 Pilot has the best employees in the transportation and logistics industry!
As part of the Data Management team, has primary responsibility of building Enterprise Data Integration solutions by working on enterprise class data integration initiatives. The Senior Data Engineer will be responsible for building solutions which are flexible, performant and scalable. Architect and build ETL Data flows and design patterns. Demonstrates subject matter expertise and is able to integrate domain knowledge with an understanding of overall strategy and impact. Is the primary on the most complex or escalated issues and may provide direction, guidance and mentoring team members. Applies specialized business knowledge and technical skills to significant deliverables and projects that involve multiple business units and have enterprise impact.
Essential Functions:
Builds scalable and reliable ETL systems to pull large and complex data together from different systems efficiently.
Architect and develop ETL/Data Integration/Data Processing Flows.
Lead and Collaborate with other Data Engineers to build optimal and efficient ETL and Database code.
Support ETL Batch processing.
Provide on-call support of Data Integration Batch processes on a rotating basis and other on-call as required.
Produce dynamic, data driven solutions to support the strategic business goals.
Design ETL Architecture patterns which are performant.
Perform other duties and responsibilities as assigned.
Lead Project Planning process.
Together with business stakeholders leads the development of business analytics requirements.
Passion to learn new technologies.
Collaborate with Data Analysts, Business Stake holders to deliver scalable and robust solution.
Skills & Competencies
ETL Tool such as Matallion, or Talend or Informatica
Data Integration patterns/technologies.
Strong in Snowflake, Strong SQL.
ETL concepts and building ETL solutions.
AWS, S3, Cloudwatch.
Strong in Data Modelling, Star Schema, Snowflake Schema.
Data Profiling, Data Quality, monitoring.
Tableau, Power BI or Sigma is a huge plus and preferred.
Travel
This position does not require travel
This position requires travel up to 5%
Education & Experience
Bachelors Degree Preferred/Required
AND
5-10 years of experience within a corporate, multi-site department required
Additional Job Details :
Travel:
This position does not require travel
Education & Experience:
Bachelors Degree Preferred/Required
AND
5-10 years of experience within a corporate, multi-site department required
Physical Requirements:
This is an administrative position in a professional office setting. The employee is frequently required to sit. Occasionally stand, walk, use hands, stoop, bend and reach. Extensive use of a phone and PC is required. Position may require to work remotely up to 100%.
If you are interested in working with a talented, passionate and dedicated team of professionals in a rapidly growing industry, Pilot wants to hear from you!

Effective August 18, 2021 Pilot will be mandating that all new hires are vaccinated against the COVID-19 virus before starting work at any of our locations.

Our definition of fully vaccinated for purposes of new hire is as follows:

In compliance with CDC guidelines, individuals will be considered fully vaccinated and eligible to begin work as follows:
2 weeks after their second dose in a 2-dose series, such as the Pfizer or Moderna vaccines, or
2 weeks after a single-dose vaccine, such as Johnson & Johnsonís Janssen vaccine