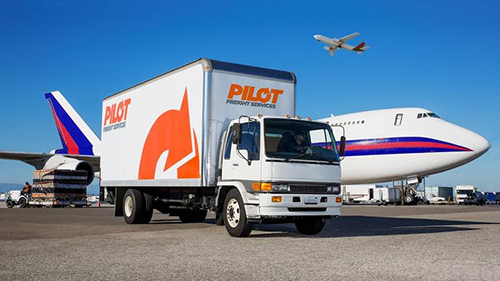 Pilot has the best employees in the transportation and logistics industry! Essential Functions:
The training & development of the District Managers in the territory
The overall revenue growth and profitability of each station in the assigned territory
The transition & integration of acquisitions, either franchise or outside companies
The training and development of the sales team at each Station in the territory, incl. development of Local, National, International accounts & all other segments of Pilot
Ensuring adherence to all regulations, policies and procedures as required. This includes all Federal, State, and Local laws and ordinances
Hiring, training, and administering DMs as well as their local station personnel as needed
Conducting annual performance reviews for DMs
Developing yearly budget projections with DMs & measuring station performance against Budget
Monitoring Station IQ indices and implementing procedures to resolve areas below goals
Coordinating local leases, relocations, sub-leases and capital expenditures in accordance with budget projections and corporate goals
Recommend all staffing requirements, hiring and termination decisions, to the COO Corporate Stations for approval
Address and Resolve all escalated customer complaints as needed including making sales adjustments, corrections actions and accepting chargebacks up to $2500
Other job related duties as required
SKILLS/COMPETENCIES
Must be able to develop a broad range of customers


Must have excellent interpersonal skills

Strong written and verbal skills
Full understanding of MS word, excel, and ACT software
Additional Job Details : EDUCATION:
Undergraduate degree preferred but experience will be considered
EXPERIENCE
Must have 7-10 years Air Freight/Sales and management experience
Experienced in developing a broad range of clients within our key sectors
Successful background in transportation sales and operations management with an understanding of business-to-business sales
PHYSICAL REQUIREMENTS: This is an administrative position that requires extensive travel using various means of transportation. Trips may regularly last for an extended period of time. Night and weekend hours are required. The employee is frequently required to sit, stand, walk, use hands, stoop, bend and reach. Extensive use of a phone and a PC is required. Position may require to work remotely at times. If you are interested in working with a talented, passionate and dedicated team of professionals in a rapidly growing industry, Pilot wants to hear from you!

Effective August 18, 2021 Pilot will be mandating that all new hires are vaccinated against the COVID-19 virus before starting work at any of our locations.

Our definition of fully vaccinated for purposes of new hire is as follows:

In compliance with CDC guidelines, individuals will be considered fully vaccinated and eligible to begin work as follows:
2 weeks after their second dose in a 2-dose series, such as the Pfizer or Moderna vaccines, or
2 weeks after a single-dose vaccine, such as Johnson & Johnsonís Janssen vaccine