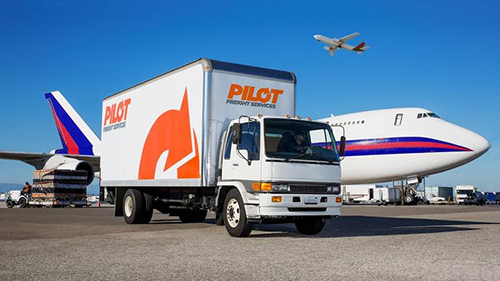 Pilot has the best employees in the transportation and logistics industry!
ESSENTIAL FUNCTIONS:
• Process accounts payable
• Maintain vendor data
• Preform vendor analytics
• Process accounts receivable
• Maintain customer data
• Perform customer analytics
• Process claims
• Perform claims analytics
• Prepare journal entries
• Prepare reconciliations
• Support audit and tax requests
• Perform research in technical accounting/finance areas
• Build, evaluate and maintain financial controls
• Participate in monthly, quarterly and annual close processes
• Cross-functional collaboration in managing monthly close processes.
• Preform Excel-based financial modeling
• All other duties as assigned
SKILLS/COMPETENCIES
• Proficient in written and verbal communications
• Full understanding of Microsoft office tools
• Strong attention to detail
• Ability to work as part of a team and independently
• Strong foundation in GAAP accounting principles
• Understanding of and ability to work with accounting and reporting systems
Additional Job Details :
EDUCATION:
• Bachelor's degree in accounting or finance required
• CPA or progress toward a plus
EXPERIENCE
• One year of experience in an accounting field preferred
• Specific job experience, industry experience or achievements required
PHYSICAL REQUIREMENTS:
This is a clerical administrative position in a professional office setting. The employee is frequently required to sit,
stand, walk, use hands, stoop, bend and reach. Extensive use of a phone and a PC is required. Position may require
to work remotely at times.
WORK ENVIRONMENT & ADDITIONAL REQUIREMENTS:
The above information on this description has been designed to indicate the general nature and level of work
performed by employees within this classification. It is not designed to contain or be interpreted as a
comprehensive inventory of all duties, responsibilities and qualifications required of employees assigned to this job.
Individuals may perform other duties as assigned including work in other areas to cover absences or relief to
equalize peak work periods or otherwise balance the workload. For some locations, employees may be exposed to
ambient weather conditions.
If you are interested in working with a talented, passionate and dedicated team of professionals in a rapidly growing industry, Pilot wants to hear from you!

Effective August 18, 2021 Pilot will be mandating that all new hires are vaccinated against the COVID-19 virus before starting work at any of our locations.

Our definition of fully vaccinated for purposes of new hire is as follows:

In compliance with CDC guidelines, individuals will be considered fully vaccinated and eligible to begin work as follows:
2 weeks after their second dose in a 2-dose series, such as the Pfizer or Moderna vaccines, or
2 weeks after a single-dose vaccine, such as Johnson & Johnsonís Janssen vaccine