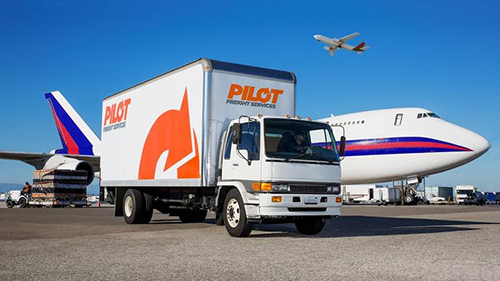 Pilot has the best employees in the transportation and logistics industry! Essential Functions:
Maintain and update the National Account database including new customer account numbers and any revisions to existing accounts
Process the monthly National Account AR closing duties entering account chargebacks, proper account coding, profit pool ILS credit request entry
Assist National Account Managers in maintaining key national account locations covered under the Account Orientation Guides
Create and analyze Customer and Vendor online Copilot account access
Any other duties as assigned
SKILLS/COMPETENCIES:
Thorough knowledge of the PC


including knowledge of graphic, spreadsheet, and word processing programs (Microsoft PowerPoint, Excel, Word) as well as general office machines and equipment

Excellent written and oral communication skills
Must be well organized, able to coordinate multiple tasks and prioritize as needed
Must be detail oriented
Additional Job Details : EDUCATION:
Degree in Business Administration preferred In lieu of a degree , t wo years' experience in the administration field or prior customer service or operations experience preferred
EXPERIENCE :
Two years' experience in the transportation field or prior customer service or operations experience preferred
TRAVEL: Some travel may be required Physical Requirements: This is a clerical administrative position in a professional office setting. The employee is frequently required to sit. Occasionally stand, walk, use hands, stoop, bend and reach. Extensive use of a phone and a PC is required. Position may require to work remotely at times. If you are interested in working with a talented, passionate and dedicated team of professionals in a rapidly growing industry, Pilot wants to hear from you!

Effective August 18, 2021 Pilot will be mandating that all new hires are vaccinated against the COVID-19 virus before starting work at any of our locations.

Our definition of fully vaccinated for purposes of new hire is as follows:

In compliance with CDC guidelines, individuals will be considered fully vaccinated and eligible to begin work as follows:
2 weeks after their second dose in a 2-dose series, such as the Pfizer or Moderna vaccines, or
2 weeks after a single-dose vaccine, such as Johnson & Johnsonís Janssen vaccine