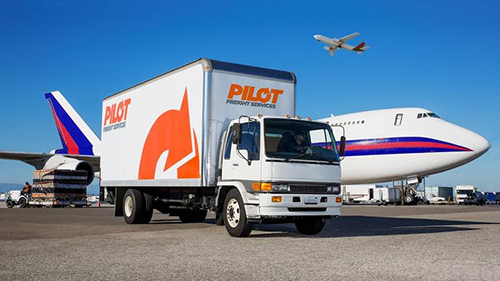 Pilot has the best employees in the transportation and logistics industry!
Job Summary:
As part of the Data Management team, has primary responsibility of building Enterprise BI/Development solutions by working on enterprise class data integration initiatives. The Senior BI Developer will be responsible for building solutions which are flexible, performant and scalable. Architect and build BI Platform and design patterns. Demonstrates subject matter expertise and is able to integrate domain knowledge with an understanding of overall strategy and impact. Is the primary on the most complex or escalated issues and may provide direction, guidance and mentoring team members. Applies specialized business knowledge and technical skills to significant deliverables and projects that involve multiple business units and have enterprise impact.
Essential Functions:
Overall responsibility for the Pilot BI Reporting, which provides all functional reporting within Pilot.
Full ownership of the current reporting architecture and responsibility for administration, design and implementation of future development in line with projects in the BI program.
Work closely with BI Team & business to deliver all functional reports and dashboards in line with the architecture and design concepts.
Architect and develop robust BI/Analytics Platform.
Lead and Collaborate with other BI Engineers to build optimal and efficient BI/Analytics Platform.
Support data refreshes, Batch processing.
Provide on-call support of Business Intelligence refresh processes on a rotating basis and other on-call as required.
Produce dynamic, data driven solutions to support the strategic business goals.
Perform other duties and responsibilities as assigned.
Lead Project Planning process.
Together with business stakeholders leads the development of business analytics requirements.
Passion to learn new technologies.
Collaborate with Data Analysts, Data Engineers, and Business Stake holders to deliver scalable and robust solution.
Ensure data integrity and consistency at all times, and provide robust technical designs.
Responsibility for preparing necessary documentations, including those necessary for support, and technical design documentation.
Work with the BI team to set and maintain standards and development practices.
Define test requirements and approach for the BI team.
Deliver via Tableau and Sigma, the full suite of business reports aligned with a common delivery methodology.
Working with stakeholders to resolve data / reporting issues through configuration, data cleansing, de-duplication, consolidation and rationalization of reporting requirements where appropriate.
Working with BI Team to ensure that the BI Reports are tuned for optimal performance.
Skills & Competencies
Expert in one of the tools such as Tableau, Power BI or Sigma.
Expert in Data warehouse concepts, methodologies, design principles.
Experience in Data Modelling, reports, dashboards, visualization.
Experience in BI and Analytics related Projects.
Knowledge of ETL Tool such as Matallion, or Talend or Informatica
Data Integration patterns/technologies.
Strong in Snowflake, Strong SQL.
Expert knowledge in ETL concepts.
AWS, S3, Cloudwatch.
Strong in Data Modelling, Star Schema, Snowflake Schema.
Data Profiling, Data Quality, monitoring.
Additional Job Details : Education & Experience
Bachelor's degree in business, computer science, or relevant field.
A minimum of 3 years' experience as a business systems analyst or experience with business processes and business system analysis techniques
Travel
This position requires travel up to 20% regionally and nationally as needed
Physical Requirements
Please refer to the document titled "Physical Requirements for Job Descriptions" in the UltiPro Manager's Guide to determine which category to choose. Copy and paste the description in this area replacing these instructions.
WORK ENVIRONMENT & ADDITIONAL REQUIREMENTS
The above information on this description has been designed to indicate the general nature and level of work performed by employees within this classification. It is not designed to contain or be interpreted as a comprehensive inventory of all duties, responsibilities and qualifications required of employees assigned to this job. Individuals may perform other duties as assigned including work in other areas to cover absences or relief to equalize peak work periods or otherwise balance the workload. For the warehouse locations, employee may be exposed to ambient weather conditions.
If you are interested in working with a talented, passionate and dedicated team of professionals in a rapidly growing industry, Pilot wants to hear from you!

Effective August 18, 2021 Pilot will be mandating that all new hires are vaccinated against the COVID-19 virus before starting work at any of our locations.

Our definition of fully vaccinated for purposes of new hire is as follows:

In compliance with CDC guidelines, individuals will be considered fully vaccinated and eligible to begin work as follows:
2 weeks after their second dose in a 2-dose series, such as the Pfizer or Moderna vaccines, or
2 weeks after a single-dose vaccine, such as Johnson & Johnsonís Janssen vaccine