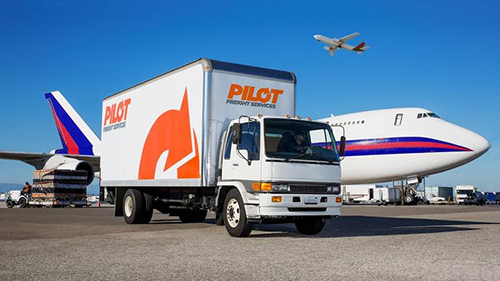 Pilot has the best employees in the transportation and logistics industry! Essential Functions:
Handles invoice discrepancies. Issues invoice adjustments when applicable. Communicates findings and results to involved parties.
Assists with international export and import audits.
Issuance of reports related to audits and discrepancies
Auditing of CRAF shipments and processing reports for payment
Handles internal invoicing of various expenses.
Processes international partner reports as needed.
Assists with international partner vetting process.
Other duties as assigned
Additional Job Details :
TBD
If you are interested in working with a talented, passionate and dedicated team of professionals in a rapidly growing industry, Pilot wants to hear from you!

Effective August 18, 2021 Pilot will be mandating that all new hires are vaccinated against the COVID-19 virus before starting work at any of our locations.

Our definition of fully vaccinated for purposes of new hire is as follows:

In compliance with CDC guidelines, individuals will be considered fully vaccinated and eligible to begin work as follows:
2 weeks after their second dose in a 2-dose series, such as the Pfizer or Moderna vaccines, or
2 weeks after a single-dose vaccine, such as Johnson & Johnsonís Janssen vaccine