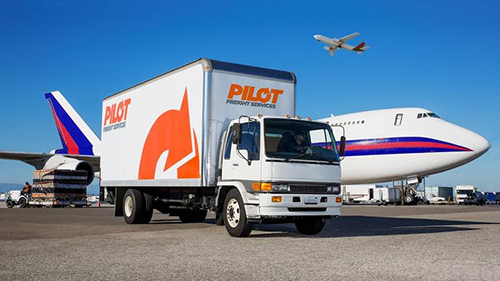 Pilot has the best employees in the transportation and logistics industry! ESSENTIAL F UNCTIONS :
Perform all duties and responsibilities in a timely and effective manner in accordance with established company policies to achieve overall objectives that may include; but not limited to...
Partnering to accomplish administrative plans to ensure accurate results in a timely manner. Leading efforts to ensure that all products are received correctly and in a method that is acceptable to your internal customers.
Maintaining operational processes to insure accuracy and compliance. Assist in monitoring daily productivity objectives to ensure they are meeting company and departmental standards.
Following the receiving activity for the warehouse.
Helping to attract and retain qualified and motivated workforce while fostering new ideas for improvements from your direct reports.
Train new team members on all receiving process and provide continues follow up.
Continuously develop direct reports by coaching and grooming them for excellence. Document progress and ensure associates are cross-trained to provide adequate coverage in key processes.
Assisting with the evaluation employee performance, handle disciplinary issues and maintaining an environment of respect and accountability to promote a cooperative and harmonious working climate.
Monitoring for adequate order of supplies and equipment needs.
Maintaining a "Tour Ready" clean and safe work area.
Performing additional duties as assigned.
SKILLS/COMPETENCIES:
2-3 years in warehouse experience
Strong communication skills, verbally and electronically
Must be able to work overtime as needed, occasional weekends
Basic MS office and data entry skills required
High attention to detail required
Must be able to lift 50+lbs. unassisted
Additional Job Details : EDUCATION:
High School or equivalent
EXPERIENCE:
Must have 3-5+ years prior warehouse experience
PHYSICAL REQUIREMENTS: This position requires standing and walking for extended periods of time. Position requires employees to frequently stoop, kneel, crouch, use hands, reach, bend and lift objects above their head. Employees must be able to regularly lift/move up to 50 pounds unassisted and use pallet jacks and forklifts. If you are interested in working with a talented, passionate and dedicated team of professionals in a rapidly growing industry, Pilot wants to hear from you!

Effective August 18, 2021 Pilot will be mandating that all new hires are vaccinated against the COVID-19 virus before starting work at any of our locations.

Our definition of fully vaccinated for purposes of new hire is as follows:

In compliance with CDC guidelines, individuals will be considered fully vaccinated and eligible to begin work as follows:
2 weeks after their second dose in a 2-dose series, such as the Pfizer or Moderna vaccines, or
2 weeks after a single-dose vaccine, such as Johnson & Johnsonís Janssen vaccine