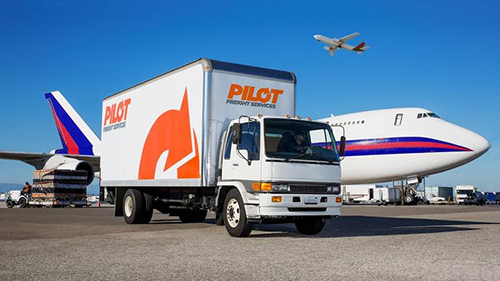 Pilot has the best employees in the transportation and logistics industry! Essential Functions:
Responsible for ensuring safe operations as well as compliance with all OSHA regulations, all applicable laws, and Pilot's Corporate Policies.
Effectively train, supervise, coach and evaluate all direct reports to foster good communications and morale.
Reviews operational key performance measures monthly as well as benchmarking data to drive any required correctional or improvement strategies.
Maintain operation by initiating, coordinating and enforcing program, operational, and personnel policies and procedures
Maintain a working knowledge of all emergency policies and regulations.
Flexible work hours/schedule including weekends/holidays.
Responsible for ongoing process analysis of operational systems, procedures, and staffing to drive continuous improvement in operating efficiencies.
Understanding of TSA regulations
24/7 accessibility via phone.
Other duties as assigned
SKILLS/COMPETENCIES:
Customer service background preferred
Analyzing training needs/requirements
Excellent verbal and communication skills
Detail oriented and able to interact with customers and other stations
Ability to read key elements of financial statements in support of functional role responsibilities
Read, write, and speak English
Understand of necessary legal and regulatory documents
Additional Job Details : EDUCATION:
Bachelor's degree required, preferably in business (work experience in a managerial role can be substituted instead)
EXPERIENCE:
Minimum of five years of operations management, preferably in transportation and logistics
Experience with DOT regulations
PHYSICAL REQUIREMENTS: This is a clerical administrative position in a professional office setting. The employee is frequently required to sit. Occasionally stand, walk, use hands, stoop, bend and reach. Extensive use of a phone and a PC is required. Position may require to work remotely at times. TRAVEL: If you are interested in working with a talented, passionate and dedicated team of professionals in a rapidly growing industry, Pilot wants to hear from you!

Effective August 18, 2021 Pilot will be mandating that all new hires are vaccinated against the COVID-19 virus before starting work at any of our locations.

Our definition of fully vaccinated for purposes of new hire is as follows:

In compliance with CDC guidelines, individuals will be considered fully vaccinated and eligible to begin work as follows:
2 weeks after their second dose in a 2-dose series, such as the Pfizer or Moderna vaccines, or
2 weeks after a single-dose vaccine, such as Johnson & Johnsonís Janssen vaccine