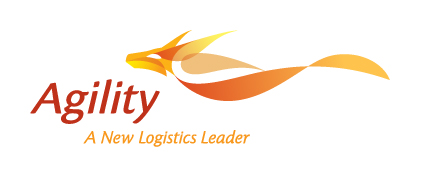 Position: Operations Transformation Process Engineer (PE) - Global Trade Manager (GTM)
Location: TBD - Irvine, Miami, Atlanta, Chicago, Baar, Basel, Hyderabad, Chennai or Dubai
Reporting To: VP, Global QEHSS
FLSA Classification: Full Time
SUMMARY

Operations Transformation Process Engineer (PE) will play a key role in developing of our Global Trade Manager (GTM) software solution. The PE role will provide subject matter expertise and support the definition and implementation of an enterprise-wide trade compliance application. The PE will work with other Agile teams in the delivery of integrated solution that supports our internal transaction processing platforms and ShipA Freight.

ESSENTIAL DUTIES AND RESPONSIBILITIES

Identifying and Translating Business Needs: Help design the future trade compliance digitalization processes and technology solution - providing "next level" details, turning them into business requirements/user stories. Collaborate with export and import compliance trade compliance resources, as well as members of other functional organizations (e.g.; Commercial, Operations, IT), in the co-ordinating of specifications and to ensure the system is being developed in an integrated fashion.
Technical - Business Liaison: Bridge the communication gap between business interests and technical decisions when working with business stakeholders and senior management. Assist in the development, and communication of, the software's vision, as well as roadmap of required features and supporting training materials.
Data and Information Review and Validation: Leads as well as plays an active role in the ongoing review and validation of trade compliance content (e.g.; HS codes, export control numbers, commercial documents, license requirements, DG/Hazmat classifications), keep up to date on new and/or anticipated standards and regulatory requirements and work with the team to incorporate those standards and requirements into our processes and systems.
Testing and System Validation: Conduct hands-on system testing as part of our Agile efforts to ensure business requirements/user stories success criteria are met to fulfil overall goal of delivering a shippable product with each software release.
Product Demonstrations: Participate in frequent software review sessions (e.g. monthly) to gather stakeholder feedback and make sure the software operates per agreed requirements and is used as intended.


QUALIFICATIONS

5-10 years of experience in export/import compliance, with a strong understanding of the complex transactional processes and technologies used in the freight forwarding industry.
Experience in trade compliance regulations and government security administration.
Demonstrated knowledge of product classifications, documentation and license requirements, tariffs and related customs information.
Hands-on experience using local or enterprise wide customs applications and supporting processes (e.g.; customs filing).
Bachelors in Computer Science, Engineering, or equivalent work experience required; MBA/Masters in the same/equivalent preferred.
Strong process orientation and analytical skills- ability to analyze and document requirements.
Proficient in MS Office.
DESIRED ATTRIBUTES

Working knowledge of Agile methodology and principles; experience participation in Agile initiatives is preferred, but not essential.
Ability to drive projects and timelines and work under pressure.
Accustomed to working in fast-paced and dynamic environments.
Positive "can-do" attitude.
High integrity, objectivity, and independency.
Excellent research, data validation and information analysis skills.
Strong soft skills - communication, collaboration, team work, cultural sensitivity Problem solving with a proactive approach.
Team player with ability to work with cross-functional, cross cultural teams and all levels of management.
Ability to travel domestically and internationally at a high frequency - expect a minimum of one week of travel a month.
TIME & TRAVEL COMMITMENTS

Minimum travel of up to 25% to attend workshops and various meetings.

LANGUAGE SKILLS

English: this position requires strong written and verbal communication skills and the ability to communicate effectively in a diverse multicultural environment and on all levels.

WORK HOURS AND ENVIRONMENT

Normal working hours for this position will be defined. However, the position will require beyond normal working hours to support business needs due to team locations in different time zones.