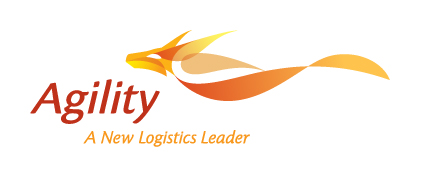 Title: Technical Product Manager - CRM

Location: Irvine, CA

Reports To: VP of Global Sales Performance

Opportunity:

A highly productive and scalable sales team requires an innovative CRM solution that provides seamless customer data coupled with transformative technology. Agility is hiring for a new role within the Customer Management Program and is seeking a technically minded candidate who brings a strong sales process background and 'domain expertise' in customer management systems and innovative solution design.

Job Summary:

The (CRM) Technical Product Manager (TPM) is responsible for monitoring and understanding market requirements, translating them into feature definitions, packaging features into product releases and developing product roadmaps. In this position, the TPM will have the unique opportunity to work cross-functionally with senior management, development leads and product owners to create customer centric experiences, features and products. They will be required to analyze technology trends and their impact on roadmaps and how to utilize them effectively and innovatively to drive pro-active sales force automation, machine learning, and performance management analysis.

Essential Duties and Responsibilities:
Research, monitor and analyze market trends and needs
Conduct technology assessments and explore innovative uses within product portfolio
Analyze the competitive landscape and incorporate industry innovations
Explore new ways of improving existing services and products to increase productivity
Gather requirements from existing and potential customers
Identify user personas and present creative and innovative product solutions
Create mock-ups and leverage frameworks/APIs to quickly prototype a product or feature
Write product requirements & detailed specifications including use scenarios
Design a customer centric experience throughout the customer decision journey
Interface with development leads to make sure that product requirements are understood
Monitor the development lifecycle and implementation of each product project
Coordinate product releases with the marketing, sales, development and service teams
Create product presentations and demos for the training and implementation teams
Provide product training and technical expertise to answer product related inquiries
Maintain the product vision and execution of portfolio product roadmap
Maintain a status dashboard for the product portfolio


EDUCATION/TRAINING REQUIRED:

Mandatory:
Bachelor's degree in computer technology or similar field; associate's degree with previous experience may also be acceptable
5 years of experience directly related to sales & customer service process engineering
3 years' product development experience in a supervisory capacity
Experience of computer programs related to CRM, B2B & B2C quotation & booking systems, data management, machine learning and performance metrics
Preferred:
Experience with a global leading CRM provider in a product design or development role or having lead the design and delivery of a large scale CRM project within an organization
Project management experience (PMP, Agile, etc) although Agile methodology certification training will be provided
Experience in the Freight Forwarding or Logistics industry
REQUIRED SKILLS:
Strong technical skills to close the communication gap between users and developers
Display strong communication and people management skills in a multi-cultural environment
Ability to clearly and effectively present to executive management & key customer stakeholders
Excellent customer service, interpersonal and negotiation skills
Good problem solving skills; ability to identify core issues and creatively address them
Self-managing, pro-active and able to balance multiple priorities
Detail orientated with strong written and verbal communication skills
Ability to operate in global and transactional processing environment
Effectively build and maintain close working relationships with co-workers, other departments and areas
Ability to operate effectively at many levels within the organization in a virtual environment
INTERNAL CONTACTS:

Has regular contact with employees across all functions and all levels within the organization

EXTERNAL CONTACTS:

Has daily routine contact with customers, vendors and government agencies

LANGUAGE SKILLS

English is the principal language for this position. This position requires good written and verbal communication skills and the ability to communicate effectively in a diverse multicultural environment.

COMPUTER SKILLS

Strong computer skills needed, experience with Data Management Systems, MS Office Suite, especially Excel and PowerPoint

PHYSICAL DEMANDS & TRAVEL

While performing the duties of this job, the employee is frequently required to sit. The employee is occasionally required to walk and use hand and eye coordination. Specific vision abilities required by this job include close vision, depth perception, and the ability to adjust focus. The employee must be able to travel by airplane and expect occasional travel.

WORK HOURS AND ENVIRONMENT

Normal working hours for this position are Monday - Friday from 8:30 AM to 5:30 PM, however, overtime will often be required. Travel is required as per the needs of the business.

STATEMENT OF NON-INCLUSIVITY:

This job description is not to be construed as a complete listing of the duties and responsibilities that may be given to any employee. The duties and responsibilities outlined in this position may be added to or changed when deemed appropriate and necessary by the person who is managerially responsible for this position.