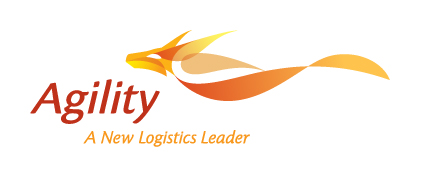 Position: Export/Warehouse Coordinator

Location: Erlanger, KY (CVG)

Reporting To: Branch Manager

FLSA Classification: Non-Exempt

SUMMARY

The Export/Warehouse Coordinator is responsible for processing export shipments while coordinating with the internal customer service group. He/she will be responsible for achieving high accuracy through our forwarding systems to ensure high productivity and operational excellence.

ESSENTIAL DUTIES AND RESPONSIBILITIES

Branch:

Close bills of lading
Print all Necessary Documents
Provide Warehouse with loading docs
Perform Export Clearance
Send Pre-advises/ J2J
Communicates with customer service group for any requirements or exceptions found in freight documents or physical cargo receipt
Responsible for timely update of milestones
As a contingency to Customer Service, the Operations Coordinator will contact customers with exceptions to advise shipment status or to obtain shipment information in a professional manner
Assists the day-to-day operations of the export department to ensure that customer requirements are met
Ensure that file contains all necessary document copies in proper sequence
Assists with ensuring that payable and receivable documents are completed accurately and forwarded within time constraints
Trace shipment through transit points up to final destination and advice customer service as needed
Ensures that highest level of data quality and integrity by processing shipment accurately
Other duties as assigned by management
Warehouse:

Light lifting and packing
Forklift operation


QUALIFICATIONS

3+ years of experience as export coordinator preferred
Bachelor's Degree or equivalent experience preferred
Excellent written and verbal communication skills
General knowledge of Microsoft Office applications
Experience in a transaction processing role
Forklift certification
*** Qualified applicants (internal and external) must currently possess legal authorization to work in theUnited States

DESIRED ATTRIBUTES

Excellent interpersonal and communication skills
Ability to operate in global environment
Self managing and pro-active
Detail oriented
Ability to balance multiple priorities
Desire to work in a transaction processing environment
Ability to work in a team environment
Strong written and verbal communication skills
LANGUAGE SKILLS

English is the principal language for this position. This position requires good written and verbal communication skills and the ability to communicate effectively in a diverse multicultural environment.

COMPUTER SKILLS

Proficiency in the use of Microsoft Office, Excel, PowerPoint, and other technical software is required.

PHYSICAL DEMANDS

While performing the duties of this job, the employee is frequently required to sit. The employee is occasionally required to walk and use hand and eye coordination. Specific vision abilities required by this job include close vision, depth perception, and the ability to adjust focus.

WORK HOURS AND ENVIRONMENT

Typical working hours for this position are Monday - Friday from 8:30 AM to 5:30 PM, with a week-end rotation schedule, however, overtime will often be required. This role is based on the productivity of customer service needs we reserve the right with appropriate notice change the work schedule based on the business needs.

STATEMENT OF NON-INCLUSIVITY:

This job description is not to be construed as a complete listing of the duties and responsibilities that may be given to any employee. The duties and responsibilities outlined in this position may be added to or changed when deemed appropriate and necessary by the person who is managerially responsible for this position.