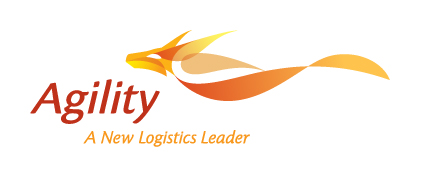 Agility is truly a global company in 100 countries and more than 22,000 employees and over $4 billion in revenue. Agility is looking for a skilled professional to join our Tax Department as a Senior Tax Analyst which reports to the Director of Global Tax. Although this role is mainly responsible for ensuring transfer pricing compliance among our countries and defending such positions in audits, this role will from time to time also help with ensuring compliance with other international tax laws.

Responsibilities

Responsible for the compliance of international tax and transfer pricing filings, policies, and procedures.
Assist with technical research and support tax positions taken on transfer pricing positions, including drafting of written memorandums.
Support and draft responses to audit request and questions, and manage deadlines related to tax audits as necessary.
Assist managers with special projects such as research with tax law changes, process improvements, mergers & acquisitions, transfer pricing, and other tax planning opportunities. Actively participates in key team-wide or department-wide initiatives to improve overall performance and support strategic initiatives.


Required Skills

Bachelor's Degree in Accounting/Finance/Tax with at least two years of experience, public accounting experience preferred.
Solid decision-making abilities - able to identify problems and opportunities, compare data from different sources to draw conclusions, and use effective approaches for choosing a course of action or develop appropriate solutions, and take actions with available information with an understanding of probable consequences.
Strong analytical and problem-solving skills and the ability to take ownership of a project with desire for continuous learning.
Attention to detail, accuracy and reliability with a drive for continuous improvement.
People skills (supervise others, team player, interact with other department to obtain information) and positive attitude.
Strong written and verbal communication skills and the ability to interact effectively with the management group, operations group and other individuals inside and outside of the company.
Produces high quality, timely and accurate work product.
Organizational and time management skills with the ability to work independently, complete multiple concurrent responsibilities, proactively communicate and take initiative, effectively prioritize, and meet specific deadlines.
Available outside the US normal business workday.
Intermediate to advance Excel and Word skills.
LANGUAGE SKILLS

English is the principal language for this position. This position requires good written and verbal communication skills and the ability to communicate effectively in a diverse multicultural environment.

COMPUTER SKILLS

Proficiency in the use of Microsoft Office, Excel, PowerPoint, and other technical tax and accounting software is required.

PHYSICAL DEMANDS

While performing the duties of this job, the employee is frequently required to sit. The employee is occasionally required to walk and use hand and eye coordination. Specific vision abilities required by this job include close vision, depth perception, and the ability to adjust focus.

WORK HOURS AND ENVIRONMENT

Normal working hours for this position are Monday - Friday from 8:30 AM to 5:30 PM, however, overtime will often be required.

STATEMENT OF NON-INCLUSIVITY:

This job description is not to be construed as a complete listing of the duties and responsibilities that may be given to any employee. The duties and responsibilities outlined in this position may be added to or changed when deemed appropriate and necessary by the person who is managerially responsible for this position.