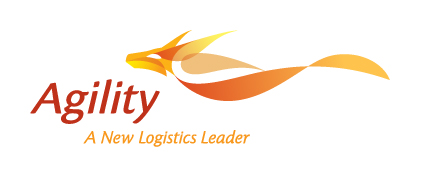 Position: Staff Accountant

Location: Irvine, CA (SNA)

Reporting to: Assistant Controller

FLSA Classification: Exempt

SUMMARY

The Staff Accountant will provide accounting, reporting and analysis in support of Agility Logistics Corp (ALC), Projects and the US Chemicals business units located in the USA. It is intended and expected that this position will be able to function on their own initiative within the boundaries of the activities, tasks and projects that are delegated to the position. Attention and adherence to Agility internal controls is a must and striving for improved process and reporting efficiencies is encouraged.

ESSENTIAL DUTIES AND RESPONSIBILITIES to include:
Researches, validates and performs journal entries in reconciling monthly revenue and cost of sales, other SG&A accounts and FTE allocations.
SG&A expense review as part of month-end close and performs after month end account reconciliations and other ad hoc analysis.
Performs month end Oracle data extract loading to HFM for WD 5 Corporate submission.
Responsible for report production and distribution including Profit Summary, Branch and SG&A details.
Monitors daily GL interfaces and coordinates with FSSC (Financial Shared Service Centre in India) and Oracle IT to resolve interface discrepancies.
Prepares interim and final E&Y audit schedules and reports for state tax filings
Liaison with FSSC and other GIL entities in researching intercompany trade and non-trade disputes and collections.


QUALIFICATIONS
Bachelor Degree in Business, Accounting or Finance preferred.
3 years of applicable experience, particularly with operational/cost accounting and exposure to operation software applications-Control is a plus but not required.
Solid MS Office skills (particularly Excel and Access) and report design experience.
Experience in GL Wand, Hyperion Financial Management and Oracle Accounting Applications is preferred.
Global logistics industry background a big plus.
*** Qualified applicants (internal and external) must currently possess legal authorization to work in the United States

DESIRED ATTRIBUTES
Team player with flexible approach
Excellent analytical abilities
Desire in driving improvements in quality and productivity
Effective organizational and time-management skills
Strong communication skills
Accustomed to working in a fast-paced, dynamic environment
Ability to work under time pressures and manage multiple projects and priorities
LANGUAGE SKILLS

English is the principal language for this position. This position requires good written and verbal communication skills and the ability to communicate effectively in a diverse multicultural environment.

COMPUTER SKILLS

Proficiency in the use of Microsoft Office (particularly Excel and Access), Oracle Accounting, Hyperion Financial Management and/or job accounting software application(s).

PHYSICAL DEMANDS

While performing the duties of this job, the employee is frequently required to sit. The employee is occasionally required to walk and use hand and eye coordination. Specific vision abilities required by this job include close vision, depth perception, and the ability to adjust focus. The employee must be able to travel and drive a vehicle.

WORK HOURS AND ENVIRONMENT

The current work schedule for the position is Monday - Friday from 8:30 AM to 5:30 PM, extended work hours may be required based on the needs of the business. With an appropriate notice period, work schedules may change based on the needs of the business. This position is located in a professional office environment.

STATEMENT OF NON-INCLUSIVITY

This job description is not to be construed as a complete listing of the duties and responsibilities that may be given to any employee. The duties and responsibilities outlined in this position may be added to or changed when deemed appropriate and necessary by the person who is managerially responsible for this position.