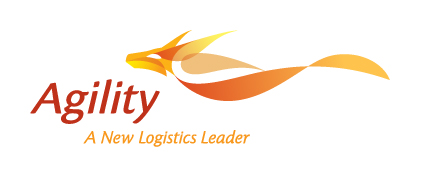 SUMMARY

The Air Export Manager is responsible for leading the Operations for Air Export while ensuring operational excellence, high productivity and customer satisfaction.

ESSENTIAL DUTIES AND RESPONSIBILITIES

Customarily and regularly directs the work of non-exempt staff ensuring timely and accurate processing of documentation operations
Exercises the authority to hire, discipline, reward or discharge employees
Exception Handling
Communication to Branch/Overseas
Communication with the Transport/ Gateway management to ensure best possible rates and service practices are achieved
Adhering to proper Routing of Shipments
Updates and verifies Tariffs and Rates in CONTROL
Update Customer ID/Monitor Credit
Responsible for ensuring System Updates by staff
Exercises discretion and independent judgment on a regular basis to direct documentation agents to achieve service center goals
Responsible for ensuring highest quality and accuracy of document processing
Responsible for customer satisfaction and customer retention by implementing effective service capabilities
Responsible for adherence toU.S.customs, TSA, and all other government agencies
Responsible for general compliance with all trading countries/partners (Rules & Documentation)
Responsible for staff training
Ensures that information between customer service, document processing group, and customers flows efficiently and accurately
Evaluates staff performance on a regular basis
Holds regular meetings with staff to discuss problems, issues, ideas for improvement
Responsible for continuous improvement of service processes to drive gains in quality and productivity
Communicates with customer service group for any requirements or exceptions found in freight documents or physical cargo receipt
Responsible for timely update of milestones
Assists the day-to-day operations of the air export department to ensure that customer requirements are met
Performs other duties as assigned by management


QUALIFICATIONS

5 years in freight forwarding industry required
Experience in using metrics to manage staff
Expert knowledge with export operations highly preferred
Bachelor's Degree or equivalent experience preferred
*** Qualified applicants (internal and external) must currently possess legal authorization to work in theUnited States

DESIRED ATTRIBUTES

Ability to effectively manage other individuals
Ability to train, set priorities, and instruct others on how to perform tasks
Excellent interpersonal and communication skills
Ability to operate in global environment
Self managing and pro-active
Ability to work in a team environment
Strong written and verbal communication skills
LANGUAGE SKILLS

English is the principal language for this position. This position requires good written and verbal communication skills and the ability to communicate effectively in a diverse multicultural environment.

COMPUTER SKILLS

Proficiency in the use of Microsoft Office, Excel, PowerPoint, and other technical software is required.

PHYSICAL DEMANDS

While performing the duties of this job, the employee is frequently required to sit. The employee is occasionally required to walk and use hand and eye coordination. Specific vision abilities required by this job include close vision, depth perception, and the ability to adjust focus.

WORK HOURS AND ENVIRONMENT

Normal working hours for this position are Monday - Friday from 8:30 AM to 5:30 PM, with weekend rotation when necessary. This position is referred to as a full-time exempt position with Supervisory responsibilities. This role is located in an office environment. For full-time exempt employees, the work schedule is typically 40 hours per work week if the number of hours necessary to complete an assignment exceeds 40 hours within the work week, the employee is expected to work additional hours that are reasonable as part of the employee's job requirements.

STATEMENT OF NON-INCLUSIVITY:

This job description is not to be construed as a complete listing of the duties and responsibilities that may be given to any employee. The duties and responsibilities outlined in this position may be added to or changed when deemed appropriate and necessary by the person who is managerially responsible for this position.