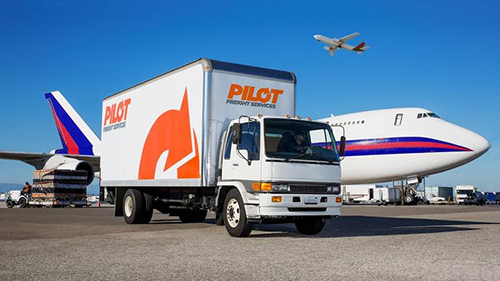 Pilot Freight Services seeks a
Full-Time
Operations Supervisor
to cover the
Monday through Friday 11am-9pm
at our Los Angeles office in
Sacramento, CA
.
Responsibilities
will be to monitor the following:
Tracking and tracing outbound shipments;
Booking with carriers for movement of domestic orders
Manage dock staff, dispatcher, and drivers in coordination with dispatch and inbound;
Coordinating recovery and delivery schedules with various cartage agents of outbound orders, as well as follow up with down line agents;
Communicates problems to other stations and follows up internally with email communication;
Qualifications:
Must have customer service and operational background in transportation;
Prior freight or transportation experience with outbound and point to point moves required;
Must have excellent verbal and communication skills and be proficient in processing email;
Must be detail-oriented and able to interact with customers and other stations;
Must have experience supervising a department.
Competitive wages and benefits package, including 401K.
If you are interested in this opportunity, please click one of the "Apply" buttons above. The application process only takes about 10-15 minutes.
An Equal Opportunity Employer
It is the policy of Pilot Air Freight to consider all applications for any position without regard to a person's race, color, religion, national origin, sex, age, disability, veteran status, marital status, sexual orientation or genetics.
#jil
QualificationsEducation
High School or better.
Experience1-2 years:
Freight or transportation experience
1-2 years:
Supervisory experience