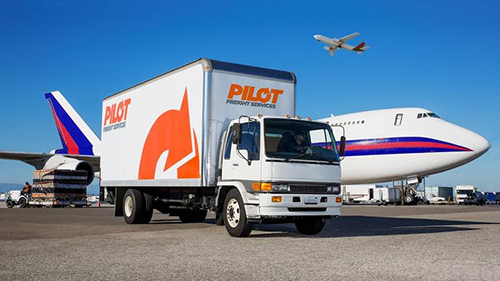 Pilot Freight Services is seeking a full time
Domestic Pricing Manager
to work at our Corporate office located in Glen Mills, PA. The hours are Monday through Friday, regular business hours.
Job Summary:
Evaluate national accounts for profitability; prepare national account tariffs and proposal documents, including all rating spreadsheets, and monitor expense performance for any profit shared business as it relates to cartage expenses and overall linehaul costs. Preparation assistance as needed by the local station for local tariffs and I.L.S. tariffs. Maintenance of all station use tariff templates. Analysis of pick-up and delivery expenses on Profit Pool accounts for correctness of expense applications. Spot audit of cartage agent invoicing for correctness of rate application. Special projects as assigned by the VP, Operations.
Responsibilities:
Management of Operations Pricing Analyst(s) for workload and audit functions required daily
Review daily pick-up and delivery expenses with cartage auditors daily for correctness of expensing application
Preparation of National Account proposed and actual tariffs for Domestic and Canadian pricing, with final approval of same coming from the VP, Operations
Maintaining all national account tariff transmittal activity
Transmittal of all National Account Traiffs to GOP recipients and National Account Management
Preparation of all National I.L.S. Account Tariffs as submitted by stations for correctness of information and transmittal of same to GOP recipients and the originating station.
Analysis of profitability of select national accounts as assigned by the VP, Operations, Chief Operating Officer, or the President
Management of weekly and monthly customer, carrier and overall tariff fuel surcharge amounts (as assigned to the Pricing Analyst) and final responsibility for posting of same on the operations intranet site
Review daily linehaul expenses for select carriers in conjunction with the Pricing Analyst
Data entry and upload of any linehaul rates and airline rates into the Navigator system
Handle any special projects as requested by the VP, Operations, or as directed by the Chief Operating Officer
Authority:
Correct operational problems as warranted
S:/Operations file administration rights
P:NA Tariffs file administration rights
PACE Station Maintenance file updates
Operations pilotdelivers.com intranet sit administration rights
Make expense adjustments for cartage in the PACE system
Authority to advise Transportation Payables Department to reduce remittances to vendors who have over-billed Pilot for cartage services performed as a result of daily cartage audits or monthly beyond carrier audit
Qualifications:
Strong math, verbal and written communication skills
Excellent organization skills
Superior proficiency in MS Word and MS Excel
Able to work independently
Must be able to interact with professionalism and integrity with other departments, stations and customers
Knowledge of Pilot Air Freight Cartage Standards, rating practices and expensing policies
Superior knowledge of Pilot linehaul and cartage costs, in order to build pricing models for tariffs
Superior knowledge of Pilot's Rules Tariff and National Account Tariff
Competitive wages, 401k, and great benefits!EOE/AA.
An Equal Opportunity Employer
It is the policy of Pilot Air Freight to consider all applications for any position without regard to a person's race, color, religion, national origin, sex, age, disability, veteran status, marital status, sexual orientation or genetics.
#jil