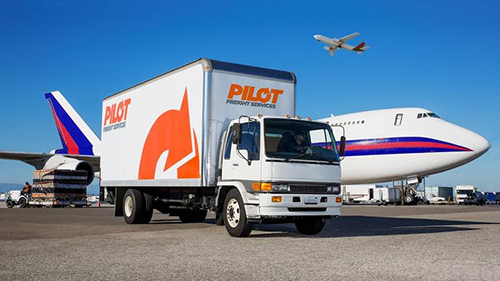 Pilot Freight Services seeks a full time
Materials Handler
to work in our
Logistics location in Batavia, OH
.
Responsibilities:
Maintain inventory by identifying, labeling, and placing materials and supplies in stock; recording location of inventory;
Locate materials and supplies by pulling and verifying materials and supplies listed on orders;
Help maintain an organized Warehouse, follow all Safety Procedures;
Prepare items for shipments by identifying, pulling, packing, crating, loading and securing product and complete associated Quality paperwork;
Maintain material-handling equipment by completing per-use inspections, making operator repairs;
Contribute to team effort by accomplishing related results as needed.
Qualifications:
Must be able to lift 50-75 lbs and be a skilled Lift Truck Operator;
Must have good organizational and time management skills;
Experience with scheduling and must be deadline-oriented;
Able to analyze information and deal with complexity;
Provide process improvement, safety management and inventory control;
Good data-entry skills;
Must be flexible and able to work overtime or after-hours On Call Rotation schedule, as required;
High School Diploma or equivalent.
Competitive wages and benefits package, including 401K.
#jil
QualificationsEducation
High School or better.
Experience1-2 years:
Materials Handler experience
1-2 years:
Lift Truck Operation