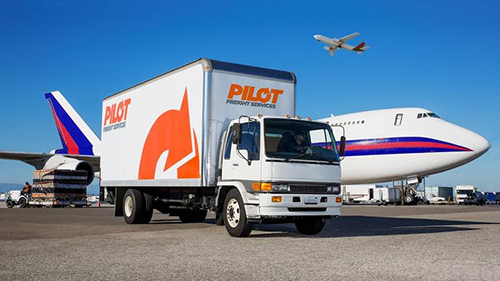 Pilot Freight Services seeks a
Full-Time Experienced Operations Supervisor
to cover the
second shift
at our Philadelphia office in
Folcroft, PA
. The hours will be Monday through Friday 2:00 pm - 10:30 pm.
Responsibilities
will be to monitor the following:
Processing, tracking and tracing outbound shipments;
Inspecting outbound freight, and coordinating recovery and delivery schedules with various cartage agents;
Prepares paperwork for routing, closes out files and sends documents out on a timely basis;
Communicate freight status and any problems to other stations and customers;
Update the system;
Communicates to dispatch for customers' requested pick ups;
Communicates problems to other stations;
Qualifications:
Must have customer service background;
Prior freight or transportation experience required;
Must have excellent verbal and communication skills;
Must be detail-oriented and able to interact with customers and other stations;
Must have experience supervising a department.
Competitive wages and benefits package, including 401K.
#jil
QualificationsEducation
High School or better.
Experience1-2 years:
Freight or transportation experience
1-2 years:
Supervisory experience