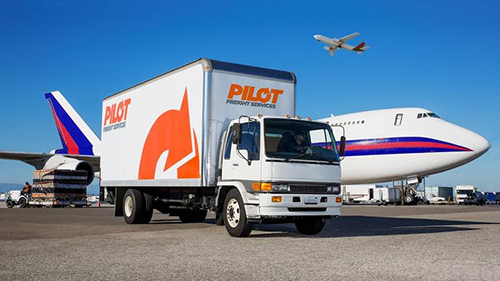 Pilot Freight Services is seeking a
Procurement Analyst
to join our team at our
Corporate Headquarters
located in
Glen Mills, PA
.
This role will support the procurement of indirect materials, such as office supplies, waste removal, equipment rentals, propane, and other commodities and services. The Procurement Analyst will also handle administrative duties within Workday as part of this function. This includes, but is not limited to working with preferred suppliers on catalogs and registration needs and supporting the internal Pilot workforce on executing purchases, along with any documentation needs.
Essential duties:
Support the on-going rollout of Workday Finance and Procurement systems (including testing, system administration and maintenance)
Work closely with key cross-functional internal and external stakeholders to enable purchasing in indirect categories, as needed, with approved suppliers; Supporting the evolution of this process into an online catalog solution
Ensure system and data integrity in all areas of purchasing information management necessary to support the procurement strategy
Ongoing development and implementation of ideas to improve strategies related to the procurement process
Support negotiation of supply contracts, including prices, payment terms, delivery timelines, and shipping methods
Prepare and monitor weekly/monthly reports on procurement and financial metrics
Utilize spend analysis to look for new sourcing opportunities and to leverage non-contract spending
Qualifications:
Experience with Workday ERP software, or similar finance/procurement software, is very nice to have
Microsoft Office Suite technical proficiency with strong capabilities in Excel
Ability to communicate effectively through written and verbal communication skills
High detail-oriented, analytical, and strategic approach to the planning and purchasing process
Demonstrated ability to take ownership of issues, initiate actions, and make effective decisions
Customer focused to meet both internal and external customers needs
Experience with Coupa CSO, or other optimization based sourcing software is a nice to have
QualificationsEducation
Bachelors or better in Logistics /Supply Chain Management or related field.