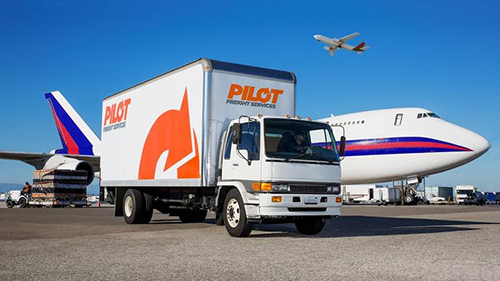 Pilot Freight Services
is seeking a
full time experienced International Supervisor
for our
Philadelphia office located in Folcroft, PA
. Successful candidates will possess a positive, can-do attitude with the ability to work in a fast paced environment.
Essential Functions:
Answering of phones professionally and timely
Answering and responding to e-mail requests timely
Quoting customers and overseas partners
Updating Special Tracking and Accounting Reports for Customers
Dispatching of shipments

Ensure dispatch is aware of any special instructions/cut offs

Interface with Customs Broker, Importer and Customer for Import Shipments.
Booking of air shipments with Pilot Gateway teams.

Confirming Known shipper via KSMS for air shipments.

Booking ocean shipment with co-loader and ocean carriers.
Label Air and Ocean Shipments.
Filing of AES.
Accurately complete entry of pickup/quote information into Navigator.
Tracking and tracing of shipments.

Communicating to internal/external customers and sales regarding issues.
Update/notate tracking milestones.

Research of shipments for Corporate requests/reports.
Research of shipments for Accounting requests/reports.
Understanding TSA regulations.
Billing: closing out of shipments timely.

Including request of vendor invoices and selling rates.

Export specific:

Must have the ability to obtain a DG certification to handle DG shipments.
Must have knowledge of airline regulations i.e. oversize, banding.

Import specific:

Must have knowledge of POA, customs brokerage regulations, DO, ISF.
Must have knowledge of working with air and ocean carriers.