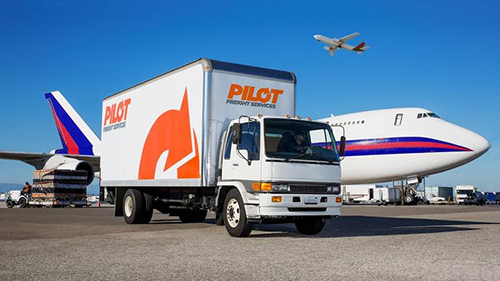 Pilot Freight Services
is seeking a
Full Time Business Development Analyst
for our
Mendota Heights, MN locationJob Summary
The Business Analyst, under the direction of the Director, Last Mile Business Intelligence will work as a liaison among stakeholders in order to support data management, client reporting, trade processes, and problem resolution. Analysts conduct research, investigate workflows, business procedures, and recommend changes.
* Must have Transportation and Analytics Experience *Essential Functions
Collaborate and build relationships with Sales, Operations, and Business Intelligence to create, and provide reporting tools, and presentations that are engaging and impactful
Reviews, analyzes, and evaluates business processes, systems, and user needs
Communicates data gathering findings and recommendations
Understands business needs, including how data is used and managed across different functional areas to provide unified, consistent data solutions
Work closely with executive management to achieve outcomes based on company goals
Enhance workflow and cross-departmental engagements
Collaborate with the sales and operations team to improve cost-effectiveness across all platforms
Create monthly reports to management on key findings and assessments
Keep updated on industry and market trends
Qualifications
Understands business needs, including how data is used and managed across different functional areas to provide unified consistent data solutions
Strong attention to detail
Excellent analytical skills
High proficiency in Microsoft Office applications (.ppt, .xlsx, .docx, .vsdx)
Advanced proficiency in Microsoft Excel (Pivot Tables, VBA, & Advanced Functions)
Experience with BI visualizations tools (Tableau preferred)
Superior communication and analytical thinking
Proficiency with statistics and dataset analytics
Must have excellent time management skills
Ability to work independently with minimal supervision
Adaptable to client and organizational change
Excellent verbal and written communication skills including demonstrated ability to interact and communicate with all levels of an
Analytical skills to critically evaluate the information gathered from multiple sources, reconcile conflict, decompose high-level information into details, abstract up from low-level information to a more general understanding.
Willing to travel as assigned
Education
Bachelor's Degree or greater in computer science, mathematics, business management, Engineering, Computer Information Systems is a plus
3 years' experience in lieu of a degree
Experience
Minimum of three (3) plus years of business analysis experience working in a developed environment
Transportation and Logistics experience required
This is a clerical administrative position in a professional office setting. The employee is frequently required to sit. Occasionally stand, walk, use hands, stoop, bend and reach. Extensive use of a phone and a PC is required. Position may require to work remotely at times.
QualificationsSkillsEXCEL ADVANCED
Advanced
Analyzing Data
Advanced
Reporting Data
Advanced
Auditing Financial Data
Intermediate