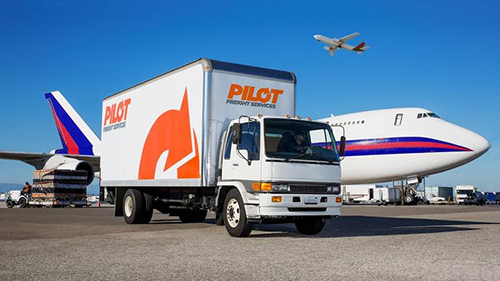 Pilot Freight Services is seeking to fill a Logistics Billing Associate position for our Dallas Station located in Irving, TX. This position will help with administrative duties and customer service tasks.Operators duties but not limited to:
Will perform recapping functions daily
Will complete the cartage invoicing daily for both station drivers and last mile drivers
Research and answer PN (Problem Notifications) and Chargeback Reports
Answering customer email requests in a timely matter
Answering incoming calls and performing basic customer service
SKILLS/COMPETENCIES
Detail oriented, capable of carrying out a given task with all details needed
Team player
Strong ability to work independently
Excellent phone and customer service etiquette
Goal Oriented
Moderate understanding of Excel
QualificationsBehaviorsTeam Player:
Works well as a member of a group
Detail Oriented:
Capable of carrying out a given task with all details necessary to get the task done well
Dedicated:
Devoted to a task or purpose with loyalty or integrity
MotivationsAbility to Make an Impact:
Inspired to perform well by the ability to contribute to the success of a project or the organization
Education
High School or better.
SkillsAttention to Detail
Intermediate
Detail Orientated
Intermediate
Analyzing Data
Intermediate
Accuracy
Intermediate
Experience1-2 years:
1-2 Years Experience in Logistics or related field.