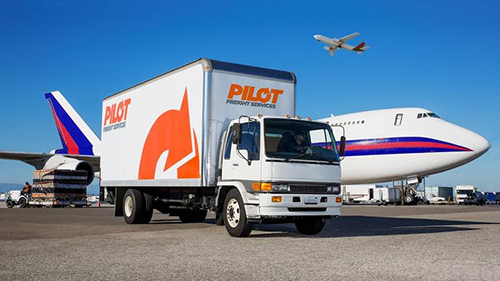 Pilot Freight Services
is seeking a full time
Warehouse Manager
to work for our Indianapolis, IN office. The hours for this position will be 1PM-10PM. Must be available to work weekends as needed.
Responsibilities:
Overseeing inbound and outbound dock operations.
Implementing operational policies and procedures.
Ensuring effective and safe use of warehouse equipment.
Ensuring safety of staff.
Motivating and disciplining staff.
Maintaining documentation and keeping accurate records of warehouse activities.
Maintaining awareness and knowledge of condition and location of fleet vehicles/trailers.
Attendance and punctuality are essential functions of this job.
Qualifications:
2+ years warehouse management experience.
Excellent understanding of warehouse management procedures.
Valid drivers' license.
Ability to operate forklift effectively.
Proficient computer skills.
Outstanding communication skills, both written and verbal.
Outstanding leadership, organizational, multitasking and problem-solving skills.
Strong people skills.
Available to work extended hours.
Ability to lift at least 50 lbs. unassisted.
Ability to withstand adverse climate conditions.
QualificationsBehaviorsTeam Player:
Works well as a member of a group
Detail Oriented:
Capable of carrying out a given task with all details necessary to get the task done well
MotivationsGoal Completion:
Inspired to perform well by the completion of tasks
Ability to Make an Impact:
Inspired to perform well by the ability to contribute to the success of a project or the organization
Self-Starter:
Inspired to perform without outside help
SkillsFlexibility
Novice
Managing People
Novice
Confronting Others
Novice
Ability to Work Under Pressure
Novice
Supervising Employees
Novice