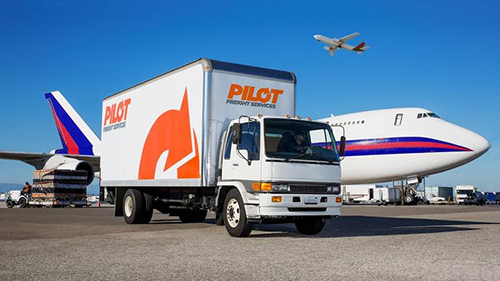 Pilot Freight Services is looking for a reliable, experienced Customer Service Agent for our
Windsor, CT Station.JOB SUMMARY:
The Customer Service Agent 2 is responsible for providing customer service to all callers. Answering incoming calls and troubleshoot issues will be the main function of this position. The Customer Service Agent 2 will assist pilot stations and cartage agents.
Essential Functions:
Frequent and accurate communication to customer, cartage agents, and other station and company personnel
Answer incoming calls and provide excellent customer service to all callers
Coordinate recovery and delivery schedules with various cartage agents
Respond to customer email in designated account mailboxes
Update customer sheets
Monitor and respond to customer inquiries received through email
Make outgoing calls to follow-up on shipment status, resolve issues and update customers
Track, trace, enter and update shipments
Assist and support Pilot stations and cartage agents
Master outside customer applications
Follow published procedures and work instructions for customer accounts and bring modifications to management's attention
Perform other duties as assigned
SKILLS/COMPETENCIES:
Excellent oral and written communication and problem-solving skills
Technological aptitude using the internet and online tools
High energy with the ability to multitask in a fast paced environment
Excellent organizational skills with emphasis on detail
Proficient in Microsoft Office
EDUCATION:
High School or better
EXPERIENCE:
2+ years customer service experience
PHYSICAL REQUIREMENTS:
This is a clerical administrative position in a professional office setting. The employee is frequently required to sit. Occasionally stand, walk, use hands, stoop, bend and reach. Extensive use of a phone and a PC is required. Position may require to work remotely at times.