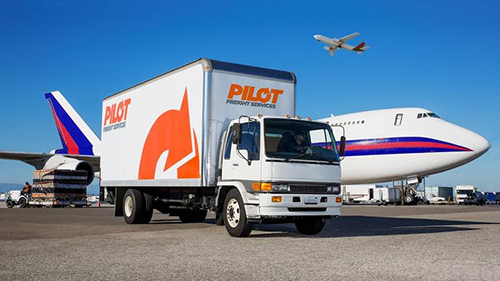 Pilot Freight Services
is seeking a full time
Accounts Payable Associate
for our
Glen Mills, PA location.JOB SUMMARY:
Their role is to complete payments and control expenses by receiving payments, plus processing, verifying and reconciling invoices. A typical Accounts Payable job description also highlights the day-to-day management of all payment cycle activities in a timely and efficient manner.
Job Responsibilities:
Completes payments and controls expenses by receiving, processing, verifying, and reconciling invoices.
Reconciles processed work by verifying entries and comparing system reports to balances.
Charges expenses to accounts and departments by analyzing invoice/expense reports; recording entries.
Pays vendors by monitoring discount opportunities, verifying federal id numbers, scheduling and preparing checks, and resolving purchase order, contract, invoice, or payment discrepancies and documentation.
Ensures credit is received for outstanding memos.
Issues stop-payments or purchase order amendments.
Pays employees by receiving and verifying expense reports and requests for advances; preparing checks.
Maintains accounting ledgers by verifying and posting account transactions. Experience posting adjusting entries through the general ledger is a plus.
Verifies vendor accounts by reconciling monthly statements and related transactions.
Reports sales taxes by calculating requirements on paid invoices.
Protects organization's value by keeping information confidential.
Updates job knowledge by participating in educational opportunities.
Has a proven ability to utilize technology to increase the Accounts Payable process efficiency (OCR).
Assist in design and implementation of a new ERP system
Qualifications:
High school diploma, GED, or equivalent required
Previous Accounts Payable experience required.
Experience with Workday ERP and multiple banking platforms preferred.
Bachelor's degree in accounting, finance, or related field a plus
Previous accounts payable experience preferred
Microsoft Office (Excel, Word, PowerPoint) proficiency (Emphasizing excel)
Experience working with multiple bank platforms
Strong organization and problem solving skills. Attention to detail and motivated.
Understanding of and ability to work with accounting and reporting systems, workday financials experience a plus.
Ability to communicate effectively both verbally and in writing with a diverse group of talented individuals
Maintaining a professional attitude as a representative of the company and the accounting group.
Competitive wages and benefits, including a generous 401K match.
QualificationsEducation
Bachelors or better in Accounting or related field.
High School or better.
SkillsWorkDay
Novice
EXCEL INTERMEDIATE
Novice
Experience2-5 years:
Previous Accounts Payable experience required. Experience with Workday ERP and multiple banking platforms preferred.