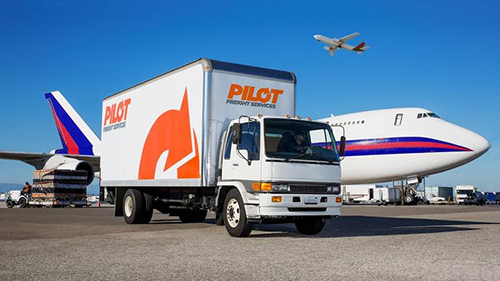 Pilot Freight Services seeks Accounting interns who excels in a fast-paced environment with a variety of day to day responsibilities, to work in our
Corporate Office in Glen Mills, PA
.
Job Summary:
Pilot is seeking a business college students to intern with our Corporate Accounting team and to rotate as a cohort through our "Procure to Pay" and "Quote to Cash" processes. This cohort will spend 3-6 months in areas of our business such as Accounts and Transportation Payable, Billing, Accounts Receivable and Claims. During this rotation, each team member will gain ground-up experience while building a robust knowledge of our business practices and accounting processes. We are convinced this hands-on learning approach can shape the future of accounting and finance at Pilot.
Our interns will be asked to manage both routine process requirements in their area of focus and ad-hoc, project related tasks. These positions are expected to pursue development opportunities with enthusiasm. Our interns must be excited for positive change and they must actively seek areas of improvement. They are empowered to evaluate and improve their areas of concentration (to "make it theirs"). During the rotation, they report to their functional managers, though the Accounting team (Assistant Controller and her staff) will actively coach this group with a commitment to their success.
This position offers an excellent opportunity to grow in an evolving company that understands the significance of people, systems, scale, efficiency and accuracy. These roles are a great fit for candidates looking for a formative functional opportunity to combine with their academia. Here they will build upon their current accounting and finance knowledge and be recognized for contributing to this exciting time at our growing business.
Duties and Responsibilities:
Process accounts payable
Maintain vendor data
Perform vendor analytics
Process accounts receivable
Maintain customer data
Perform customer analytics
Process claims
Perform claims analytics
Prepare journal entries
Prepare reconciliations
Support audit and tax requests
Perform research in technical accounting/finance areas
Build, evaluate and maintain financial controls
Participate in monthly, quarterly and annual close processes
Cross-functional collaboration in managing monthly close process.
Preform Excel-based financial modeling
All other duties as assigned.
Education, Qualifications and Experience:
Process toward Bachelor's Degree in Accounting, Finance or Business Management/Administration required.
Microsoft Office (Excel, Word, PowerPoint) proficiency (emphasizing Excel).
Strong organizational and problem-solving skills. Attention to detail and motivated.
Strong foundation in GAAP accounting principles and eagerness to learn.
Understanding of and ability to work with accounting and reporting systems.
Ability to communicate effectively both verbally and in writing with a diverse group of talented individuals.
Competitive internship wages and flexible schedules, included.
QualificationsEducation
Some college or better in Accounting or related field.
SkillsMS Office Suite
Intermediate