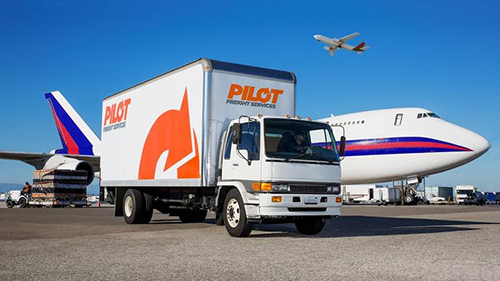 Pilot Freight Services,
a global transportation and logistics provider headquartered in
Southeastern PA,
is seeking a full-time, experienced
Transportation/Logistics Coordinator
in the
Marshfield WI. Job Summery:
This 3PL position, reporting to the Transportation Manager, is responsible for coordinating all transportation, both international and domestic, carrier management and procurement, providing information for billing and tracking, guidance and customer service to our client.
The ideal candidate is a customer service oriented person who is organized and able to multitask. You must have the ability to secure and book EUV, flatbed and TL shipments, as well as have a strong background in ground, ocean and customs brokerage compliance. You will be interacting with all levels and departments at clients facilities including the senior-level management team. You must have good written and verbal communication skills.
Must be adaptable, willing to learn and be able to build and maintain carrier relationships.
Candidate must have open availability and sometimes be able to manage after-hours/weekend/holiday customer and carrier support with little notice.
PRIMARY RESPONSIBILITIES:
Arrange domestic and international transportation
Carrier management and procurement
Utilizing Pilot's TMS system to set up, track, organize, document shipments
Provide feedback and information to customer
Assist in providing information for client accounting department
Requirements:
High School Diploma or 2-3 years experience in transportation/logistics or related field
B/S or B/A preferred
High energy, enthusiastic, friendly, with ability to work with many different people
Intermediate to advanced skills in Microsoft Office (Excel, Word, Power point)
Excellent problem-solving skills and ability to manage multiple priorities
Excellent analytical, verbal, and written communication skills

Effective August 18, 2021 Pilot will be mandating that all new hires are vaccinated against the COVID-19 virus before starting work at any of our locations.

Our definition of fully vaccinated for purposes of new hire is as follows:

In compliance with CDC guidelines, individuals will be considered fully vaccinated and eligible to begin work as follows:
2 weeks after their second dose in a 2-dose series, such as the Pfizer or Moderna vaccines, or
2 weeks after a single-dose vaccine, such as Johnson & Johnsonís Janssen vaccine