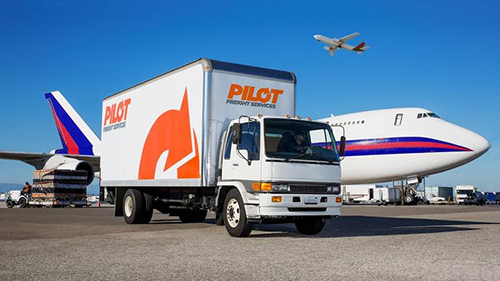 Pilot Last Mile is seeking a full time Logistics Coordinator to work for our
Colton Station
, located in Colton, CA. The hours for this position are 10:30 AM to 7:00 PM. Must be available to work weekends.
Responsibilities:
Use route planning software to build efficient delivery routes.
Plan the delivery of route to be taken by each delivery team of good and products from client location to customer.
Determine the most appropriate utilization of the delivery team in terms of rout assigned, stops made customer delivery demands, and unloading efficiency.
Ensures that each driver is provided an accurate understandable listing of stops for the following day; assigns the driver/delivery team the breakdown of their routes in a timely manner.
Completes other responsibilities as assigned by a member of the management staff.
Attendance and punctuality are essential functions of the job.
Qualifications:
Must be fully vaccinated against COVID-19
Flexible work schedule.
Positive Attitude and ability to work with others.
Excellent Communication Skills.
Excellent Customer Service Skills.
Intermediate Computer Skills in Word and Excel Preferred.

Effective August 18, 2021 Pilot will be mandating that all new hires are vaccinated against the COVID-19 virus before starting work at any of our locations.

Our definition of fully vaccinated for purposes of new hire is as follows:

In compliance with CDC guidelines, individuals will be considered fully vaccinated and eligible to begin work as follows:
2 weeks after their second dose in a 2-dose series, such as the Pfizer or Moderna vaccines, or
2 weeks after a single-dose vaccine, such as Johnson & Johnsonís Janssen vaccine