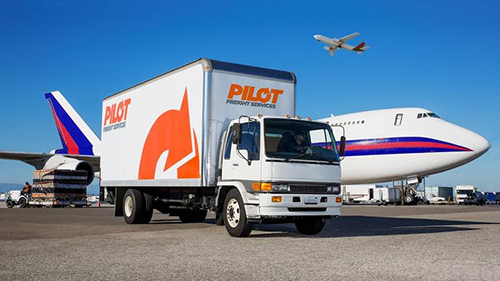 JOB SUMMARY:
The Warehouse Agent 1 is in charge of loading & unloading materials utilizing a hand truck, reach truck, or forklift. They are to maintain a clean and safe work environment and identify any discrepancies in receiving loads against manifest.
Essentials Functions
Under general supervision, this employee performs duties related to the handling, counting, receipting for pick-up, transfer and delivery of all cargo.
Performs duties related to the loading and unloading of trucks, including the removal of tie down gear, and other related equipment.
Checks cargo and makes proper notations of tallies or other necessary documents and segregates in accordance with Company procedures.
Qualification:
Must be able to work Flexible hours
Ability to lift 50 pounds without assistance.
Ability to handle the stress of a fast-paced eight hour shift.
Reports to work on a regular and timely basis.

Effective August 18, 2021 Pilot will be mandating that all new hires are vaccinated against the COVID-19 virus before starting work at any of our locations.

Our definition of fully vaccinated for purposes of new hire is as follows:

In compliance with CDC guidelines, individuals will be considered fully vaccinated and eligible to begin work as follows:
2 weeks after their second dose in a 2-dose series, such as the Pfizer or Moderna vaccines, or
2 weeks after a single-dose vaccine, such as Johnson & Johnsonís Janssen vaccine