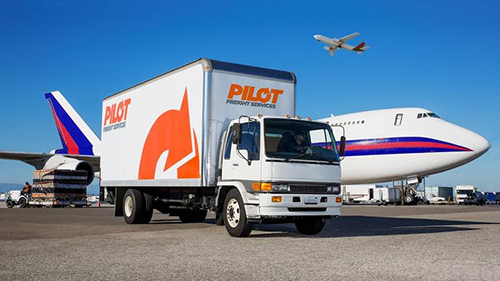 JOB SUMMARY:
Responsible for Sales, Operations and Profitability within a designated territory. Key front-line management and leadership role in the organization. Responsible for creating an organization capable handling of the upward growth of the company. Works in coordination of the key functional areas of the organization to grow the key products and services. Expectation is that this position is the key driver of sales growth within the district. Maintain highest quality key performance indicators to support the system with operational excellence.
RESPONSIBILITIES:
Direct oversight of all aspects of station operations and sales management
Develop a station revenue budget from the ground up combining all sales territories into one final sales goal/budget. Work with individual account executives (AE's) to develop an individual territory sales goal. Work in the field with the AE's to develop and close new opportunities
Responsible for the training and development for the sales force and the operational team. Works with the subject matter experts (SME's) and the corporate sales training department to insure all personnel are fully capable to perform their roles.
Ensure adherence to all regulations, policies and procedures as required. This includes all safety regulations and requirements to all federal, state, and local laws and ordinances.
Attaining or exceeding budgeted revenue and profitability within the assigned territory.
Analyzing all fixed and variable costs to ensure maximum profitability is met as shown on the monthly and year to date P&L.
Controlling costs such as: purchased transportation, labor, overtime, chargebacks, and facilities
Develop a business plan for the territory in conjunction with management and key staff. Knowing the marketplace: make sure we have the proper staffing to achieve our share of the available market opportunity.
Work with the leadership teams of National Accounts, Global, Government, Last Mile, Truck Brokerage, Logistics and Transborder to expand our base customers and develop new opportunities
Hire, train and administer all station staff. Develop a team who are capable of expanding their roles in the company. Conduct regular performance reviews for all employees to track progress
Manage Salesforce or current CRM tool to make sure each territory is identified at the account level. Work with the AE's to manage the target account opportunities and report and track the progress to regional management.
Monitor IQ indices and implementing procedures to ensure that operationally we are creating a better customer experience. Works with field operations to improve compliance.
QUALIFICATIONS:
Position requires a multi-tasking individual with strong organization, leadership and management skills
Candidates must have a strong sales ability in order to secure local accounts along with divisions of national accounts both domestically and globally
Must have strong written and oral communication skills
Bachelor's Degree preferred: or 5-10 years of transportation management or district management. Operational experience domestic and global also preferred
Good working understanding of OSHA and TSA regulations and requirements a plus

Effective August 18, 2021 Pilot will be mandating that all new hires are vaccinated against the COVID-19 virus before starting work at any of our locations.

Our definition of fully vaccinated for purposes of new hire is as follows:

In compliance with CDC guidelines, individuals will be considered fully vaccinated and eligible to begin work as follows:
2 weeks after their second dose in a 2-dose series, such as the Pfizer or Moderna vaccines, or
2 weeks after a single-dose vaccine, such as Johnson & Johnsonís Janssen vaccine