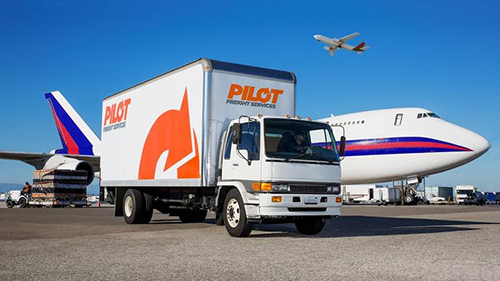 Pilot Last Mile
is seeking a full time Assistant Manager to work for our Phoenix Station located in Phoenix, AZ. The hours for this position vary. Must be available to work nights and weekends.
The PLM Assistant Operations Manager must excel in a
HIGH VOLUME HOME DELIVERY OPERATION
. This person must be one who can execute to a prescribed process in the most efficient manner. They must be able to handle a fast paced, highly dynamic, and parameter driven work place environment and most importantly, work as one cohesive team.
This is what you would have done had you been with us last month:
Provided the necessary communication and support between customers, DC staff and independent contractors regarding operations activity to ensure a smooth delivery and expected level of service.
Assisted in the planning and coordination in executing order assembly/inspection and dispatch of product.
Provided efficient utilization of delivery team capacity ensuring quality and budgetary targets objectives were met.
Worked with the Regional Director to achieve financial objectives by supporting the adherence and monthly reviews of monthly, quarterly, and annual budgets.
Supported P&L goals by operating the business within budgeted guidelines through scheduling expenditures and analyzing any variances to the plan.
Adhered to contractual agreements and key performance indicators (KPI) set forth by the client.
Used personal judgment and initiative to develop effective and constructive solutions to challenges and obstacles in activities and procedures.
Involvement in the resolution of complex escalations pertaining to Independent Contractors and customer service.
Reported on issues as needed to ensure complaints were addressed and resolved to client/customer satisfaction.
Utilized site operating systems to ensure daily execution and monitoring of planned activities.
Involved in the recruitment and training of independent contractor carriers and their employee team members.
Participated in weekly organizational meetings to report and evaluate the quality of service received, and providing solutions for continuous improvement.
Ensured driver safety and compliance while loading in a safe manner and facility requirements were being adhered to.
Performed other inherent duties as required in support of operations.
These are the tools you would have brought with you:
Bachelor's Degree in related field preferred but not required; Completion of a college program in business administration or in a discipline related to facility operation and maintenance, or an equivalent combination of technical training and experience in administration or maintenance
5+ years supply chain experience in transportation, distribution and/or freight management; 2-4 years in a supervisory/management role; experience in a large distribution center environment strongly preferred
Ability to work well in a fast-paced and fluid environment
Ability to interact effectively at multiple levels in support of customer relationships (vendors, warehousing, sales and upper-management)
Strong analytical skills, especially as it pertains to proactively managing and coordinating with others in order to meet our customer's needs
Excellent communication and presentation skills and high integrity in reporting.
Must be proficient in Microsoft Word, Excel and Outlook
Experienced in the use of operating and routing software
Ability to work flexible hours and days of the week including holidays when required
Ability to lift a minimum of 50 lbs.
Ability to stand/walk and complete repetitive tasks when necessary.

Effective August 18, 2021 Pilot will be mandating that all new hires are vaccinated against the COVID-19 virus before starting work at any of our locations.

Our definition of fully vaccinated for purposes of new hire is as follows:

In compliance with CDC guidelines, individuals will be considered fully vaccinated and eligible to begin work as follows:
2 weeks after their second dose in a 2-dose series, such as the Pfizer or Moderna vaccines, or
2 weeks after a single-dose vaccine, such as Johnson & Johnsonís Janssen vaccine