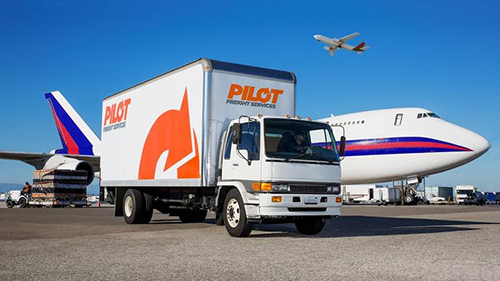 Pilot has the best employees in the transportation and logistics industry!
Position summary
Reporting directly to the Director of Operations, the Regional Director Pilot Last Mile (PLM) will drive the operations, customer service and business development agenda covering a select client group for up to 10 locations/facilities. Key to the strategic growth of PLM, the Regional Director will provide support to delivery services for clients and field operations, maintaining close relationships with external customers, location managers and operators, whilst maintaining a strong focus on P&L management, associated financial controls and risks covering health, safety, and compliance. The Regional Director PLM will continually strive to innovate and provide best in class service levels and be responsible for identifying new service offerings. Taking end-to-end ownership of the defined region, and leading and coaching your team in a highly dynamic and competitive setting, the key to the success of the position will be to embed a high-performance culture of customer service, continuous improvement, and commercial excellence.
Responsibilities
- Oversee multi-site operations with emphasis on service and financial objectives.
- Own the P&L, constantly driving financial efficiencies.
- Conduct frequent client visits ensuring PLM service level agreements.
- Review service level agreements in cooperation with clients.
- Innovate and propose solutions to clients to gain more market share.
- Lever PLM competencies and capacity to ensure best possible commercial, operational and financial outcomes.
- Cooperate with peers to facilitate new avenues of growth.
- Support, evaluate & mentor staff in the operation of their locations.
- Ensure all operations have adequate, highly trained personnel to operate successfully.
- Embed a culture of process excellence focused on KPI adherence and customer centricity.
- Ensure all operations are operating in compliance with DOT and operations specific requirements.
Key Performance Indicators
Competencies:
- Data driven decision making.
- Driving Commercial success
- Strategic thinking and business acumen
- Establishing direction on path forward
- Executing and getting sustainable results
- People leadership
- Communications
Qualifications and Competencies
- Bachelor's or master's degree in Transportation related field or equivalent experience
- 10 years managerial experience within the in-home White Glove Transportation sector
- High energy approachable leader, who inspires, coaches, and retains talents.
- Ability to gain confidence and create trust and credibility with clients and stakeholders.
- Skilled P&L manager able to analyze and challenge financial and business control reports.
- Developed systems skills relevant to Transportation management such as WMS and TMS.
- Proven ability to cope with change, conflict, stress, and crisis situations.
- Excellent communications skills
If you are interested in working with a talented, passionate and dedicated team of professionals in a rapidly growing industry, Pilot wants to hear from you!

Effective August 18, 2021 Pilot will be mandating that all new hires are vaccinated against the COVID-19 virus before starting work at any of our locations.

Our definition of fully vaccinated for purposes of new hire is as follows:

In compliance with CDC guidelines, individuals will be considered fully vaccinated and eligible to begin work as follows:
2 weeks after their second dose in a 2-dose series, such as the Pfizer or Moderna vaccines, or
2 weeks after a single-dose vaccine, such as Johnson & Johnsonís Janssen vaccine