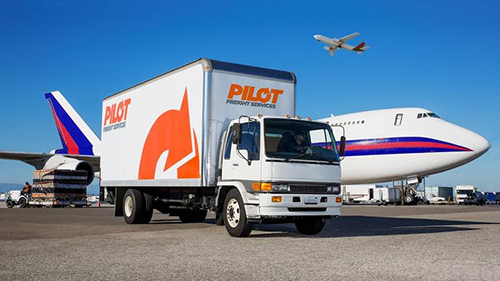 Pilot has the best employees in the transportation and logistics industry!
Responsbilities:
Manage overall account relationships for multinational customers to ensure excellent customer service during implementation, the transition to operations and ongoing maintenance of the account.
Analyze customers' needs and offer personalized solutions
Design solutions and help our customers solve their supply chain challenges
Collaborate with account leadership to develop pricing strategies
Identify issues and consulting with the customer to determine best course of action and implement solutions
Manage customer expectations through the creation and utilization of metrics
Primary point of liaison with customer on all business related matters pertaining to overall business process & implementation, including new potential business, commercial issues, scope of agreement, business improvements, & ongoing performance
Maintain overview of the account status at all times and report as required using agreed tools.
Strategically partner with other departments (e.g. Product Development teams and Corporate/Regional Staff and Operations teams) to ensure continual, consistent service and growth
Internal communication to key management to ensure clarity and alignment of all resources and infrastructure to support sales and profit goals and customer operating requirements
Participate in Business Reviews with the customer and regional and country operations and staff leaders
Establish business Key Performance Indicators and benchmarks. Use these indicators to drive internal process improvements
Responsible for customer profitability in conjunction with regional and country operations and staff leaders for transportation and supply chain services.
Respond to complex and sensitive logistical issues and questions; create innovative and profitable solutions in tandem with specialized partners within the organization, i.e. Customs Brokerage, Ocean, Logistics, and IT.
Other duties and projects as assigned.
SKILLS/ABILITIES
Excellent written and verbal communication skills
Extraordinary attention to detail and teamwork skills
Excellent problem-solving and time management skills
If you are interested in working with a talented, passionate and dedicated team of professionals in a rapidly growing industry, Pilot wants to hear from you!

Effective August 18, 2021 Pilot will be mandating that all new hires are vaccinated against the COVID-19 virus before starting work at any of our locations.

Our definition of fully vaccinated for purposes of new hire is as follows:

In compliance with CDC guidelines, individuals will be considered fully vaccinated and eligible to begin work as follows:
2 weeks after their second dose in a 2-dose series, such as the Pfizer or Moderna vaccines, or
2 weeks after a single-dose vaccine, such as Johnson & Johnsonís Janssen vaccine