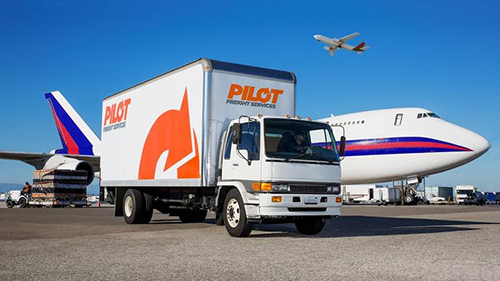 Pilot has the best employees in the transportation and logistics industry! ESSENTIAL FUNCTIONS:
Manage and resolve complex employee relations issues.
Working with Sr. Generalist, conduct effective, thorough and objective investigations in a timely manner, responding to all parties involved.
Responsible for responding to requests for unemployment information, including representing Pilot during unemployment hearings.
Responsible for compiling information required to respond to legal actions or inquiries, and formulating an appropriate response for review by Legal
Maintain a current and comprehensive knowledge of legal requirements related to the daily management of colleagues, reducing legal risks and ensuring regulatory compliance
Foster a collaborative team environment to enhance relationships across all of Pilot's functional levels.
Serve as the point of contact for colleagues and management for any policy questions.
Be a resource to provide training for management on topics relating to appropriate disciplinary actions, professional conduct, legal compliance, and best in class practices.
Work closely with management and colleagues to improve work relationships, build morale, and promote retention, inclusivity and diversity.
Act as a point of contact between legal counsel and HR regarding any employment related legal matters
Recommend and assist with new policies as needed, and guide the implementation process.
Approve management recommendations for the termination of a colleague's employment with Pilot
Provide support for Pilot Human Resources projects, programs, and initiatives.
SKILLS/COMPETENCIES
Proficient with employee counseling
Excellent organizational, judgment and critical thinking skills
Strong verbal, written and customer service skills
Hyper-focused attention to detail
The ability to deal with the uncertainties of an evolving, dynamic organization
Proficient with MS Office, particularly advanced Excel skills is preferred
If you are interested in working with a talented, passionate and dedicated team of professionals in a rapidly growing industry, Pilot wants to hear from you!

Effective August 18, 2021 Pilot will be mandating that all new hires are vaccinated against the COVID-19 virus before starting work at any of our locations.

Our definition of fully vaccinated for purposes of new hire is as follows:

In compliance with CDC guidelines, individuals will be considered fully vaccinated and eligible to begin work as follows:
2 weeks after their second dose in a 2-dose series, such as the Pfizer or Moderna vaccines, or
2 weeks after a single-dose vaccine, such as Johnson & Johnsonís Janssen vaccine