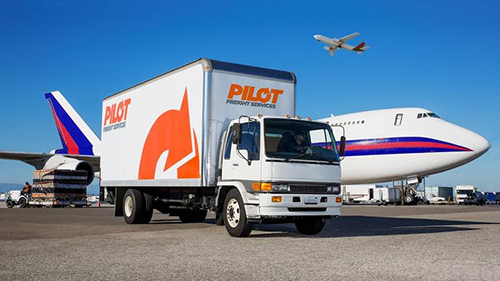 Pilot has the best employees in the transportation and logistics industry! Essential Functions:
Working with the recruiting team to move new hires through the offer process and into Onboarding
Review offer details for new hires and create offer letters
Respond to recruiting emails once received in order to keep the recruiting process moving
Positively promote organization to new hires and take steps to make the recruiting process a positive experience for all candidates, including those not eventually offered positions.
Develop positive relationships with hiring manager and provide guidance to them on the hiring process
Assist managers and applicants with Onboarding process as needed, working in tandem with Onboarding and Employee Experience Specialist
Assist the HR team as needed
Edit and post job requisition in Workday
Hybrid role - Must be able to travel to Glen Mills,
Skills/Competencies:
Workday experience
Excellent communication skills both written and verbal
Excellent phone skills and to effectively build rapport/relationships with candidates
Strong skills in Word, Excel, PowerPoint, Outlook, and Boolean searches
Proven time management skills and organizational skills
Detail and goal oriented; ability to maintain accuracy while meeting deadlines
Education and Experience
High School Diploma
Must have 1 year of recruiting coordinator experience
Physical Requirements: This is a clerical administrative position in a professional office setting. The employee is frequently required to sit, stand, walk, use hands, stoop, bend and reach. Extensive use of a phone and a PC is required. Position may require to work remotely at times. Additional Job Details : If you are interested in working with a talented, passionate and dedicated team of professionals in a rapidly growing industry, Pilot wants to hear from you!

Effective August 18, 2021 Pilot will be mandating that all new hires are vaccinated against the COVID-19 virus before starting work at any of our locations.

Our definition of fully vaccinated for purposes of new hire is as follows:

In compliance with CDC guidelines, individuals will be considered fully vaccinated and eligible to begin work as follows:
2 weeks after their second dose in a 2-dose series, such as the Pfizer or Moderna vaccines, or
2 weeks after a single-dose vaccine, such as Johnson & Johnsonís Janssen vaccine