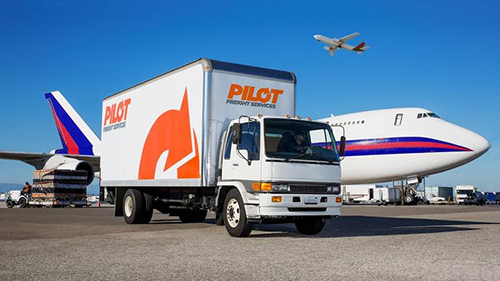 Pilot has the best employees in the transportation and logistics industry! ESSENTIAL FUNCTIONS:
• Process credit card forms
• Process problem notifications
• Process offset adjustments
• Post all payments and adjustments related to job function
• Customer service
• Scan batches for reference and research
• Submit Journal Entries to Accounting
• Other duties as assigned
SKILLS/COMPETENCIES
• Proficient in Microsoft Office
• Strong math and communication skills.
• Strong data entry skills.
• Strong problem solving skills
• Superior communication and analytical thinking
• Must have excellent time management skills
• Ability to work independently with minimal supervision.
Additional Job Details : EDUCATION:
• High school diploma or equivalent required
• Bachelor's degree in accounting, finance, or related field a plus
EXPERIENCE
JOB DESCRIPTION
QDOC 4.30/4 Job Description Template cr. 2019
• 2+ years of accounting experience in Accounts Payable
• Specific job experience, industry experience or achievements required
PHYSICAL REQUIREMENTS:
This is a clerical administrative position in a professional office setting. The employee is frequently required to sit,
stand, walk, use hands, stoop, bend and reach. Extensive use of a phone and a PC is required. Position may require
to work remotely at times.
TRAVEL:
• n/a
WORK ENVIRONMENT & ADDITIONAL REQUIREMENTS:
The above information on this description has been designed to indicate the general nature and level of work
performed by employees within this classification. It is not designed to contain or be interpreted as a
comprehensive inventory of all duties, responsibilities and qualifications required of employees assigned to this job.
Individuals may perform other duties as assigned including work in other areas to cover absences or relief to
equalize peak work periods or otherwise balance the workload. For the warehouse locations, employees may be
exposed to ambient weather conditions.
If you are interested in working with a talented, passionate and dedicated team of professionals in a rapidly growing industry, Pilot wants to hear from you!

Effective August 18, 2021 Pilot will be mandating that all new hires are vaccinated against the COVID-19 virus before starting work at any of our locations.

Our definition of fully vaccinated for purposes of new hire is as follows:

In compliance with CDC guidelines, individuals will be considered fully vaccinated and eligible to begin work as follows:
2 weeks after their second dose in a 2-dose series, such as the Pfizer or Moderna vaccines, or
2 weeks after a single-dose vaccine, such as Johnson & Johnsonís Janssen vaccine