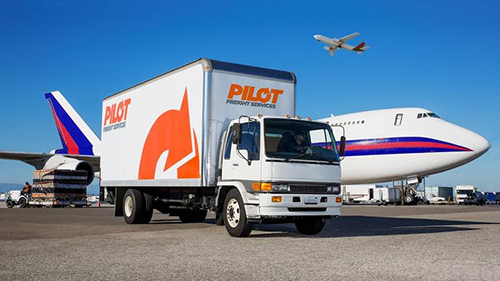 Pilot has the best employees in the transportation and logistics industry!
Job Summary:
The Director of Route Design and Costing plays an essential role in the management of Pilot's transportation costs and efficiency improvements. This individual will work closely with our Middle Mile and Cartage teams to analyze existing routing of local PU&D trucks and long haul linehaul activity between stations. Leveraging software tools and industry expertise, this individual will identify optimal routing and truck capacity needs. Additionally, this information will be leveraged in a cost analysis system to better track and understand our operational costs.
Essential Functions:
Determine optimized routing of cargo for our hub and spoke network.
Ability to create optimal driver routes for linehaul network to reduce empty miles and optimize for market inbound/outbound imbalances.
Facilitate operational data alignment for linehaul and PU&D for costing system.
Identify areas in need of optimization and provide suggestions to appropriate management teams.
Other duties as assigned.
Skills & Competencies
SMC3 CIS application
Network route design tools
Tableau / BI tools
Strong communication kills and the ability to work well with cross-functional teams.
Ability to analyze complex problems and develop alternative solutions.
Excellent organizational skills
Must have a keen eye for detail.
Must be self-motivated with a positive attitude.
Travel
This position requires travel up to 10%
Education & Experience
Bachelors Degree Preferred
AND/OR
10+ years of experience within a corporate, multi-site department required.
WORK ENVIRONMENT & ADDITIONAL REQUIREMENTS:
The above information on this description has been designed to indicate the general nature and level of work performed by employees within this classification. It is not designed to contain or be interpreted as a comprehensive inventory of all duties, responsibilities and qualifications required of employees assigned to this job. Individuals may perform other duties as assigned including work in other areas to cover absences or relief to equalize peak work periods or otherwise balance the workload. For the warehouse locations, employee may be exposed to ambient weather conditions.
Additional Job Details :
TBD
If you are interested in working with a talented, passionate and dedicated team of professionals in a rapidly growing industry, Pilot wants to hear from you!

Effective August 18, 2021 Pilot will be mandating that all new hires are vaccinated against the COVID-19 virus before starting work at any of our locations.

Our definition of fully vaccinated for purposes of new hire is as follows:

In compliance with CDC guidelines, individuals will be considered fully vaccinated and eligible to begin work as follows:
2 weeks after their second dose in a 2-dose series, such as the Pfizer or Moderna vaccines, or
2 weeks after a single-dose vaccine, such as Johnson & Johnsonís Janssen vaccine