Home
Posted November 16th, 2021
Advancing to Supervisory and Management Roles in the Logistics and Supply Chain Industry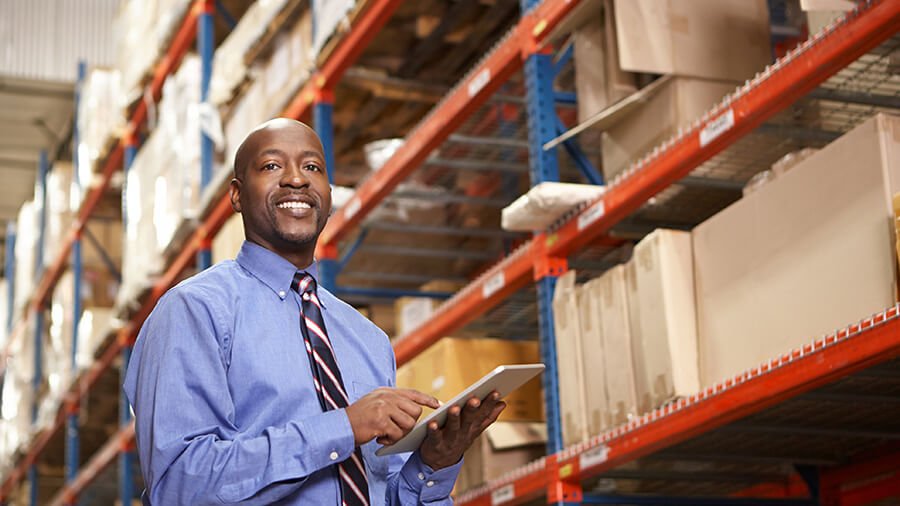 The logistics and supply chain industry has proven itself to be extremely crucial in recent years, and companies have taken notice. Vital to a business's overall success, supply chain professionals are in high demand, specifically supervisor and management roles. In the past, warehouse supervisors and distribution management positions were undervalued and underpaid. Most companies promoted hourly pallet jack operators or forklift drivers to assume these roles. In today's world, all that has changed. With the need for rapid and efficient supply chain operations, companies now recognize that logistics management is paramount to the success of a company's performance and profits, and these positions can now command six figure salaries. Whether you are looking to enter the field or looking to advance your current role, there are endless opportunities available. There isn't one single path to high-level positions in this industry; some employees have graduated with a degree in supply chain management and directly entered the workforce, and others may begin in entry level warehouse positions and work their way up to a management role.
Entry-level positions such as a Warehouse Supervisor, perhaps managing 5 to 10 employees in receiving or shipping, can lead to rapid promotions to Assistant Manager, Operations/Distribution Manager and eventually distribution executive roles. No two supply chains run the same way, so companies typically prefer to promote from within, taking an employee who already has a strong grasp on the inner workings of their specific operation. This means less time training and more confidence that the employee will excel in a position that they have already spent time learning about. Promotions can be rapid compared to other industries. As supply chain operations and technologies are constantly evolving, companies will look at their current employees to determine which ones have built the expertise that it takes to optimize and advance their operations.
In order to attain an upper-level management or supervisory position, companies typically require a bachelor's degree and varying levels of experience in the industry. While supply chain management and logistics management are great degrees to pursue to get into the industry, there are many other degrees that would be beneficial and relevant, such as business management, finance, engineering, and many more. However, that isn't to say that it's impossible to work your way up in the field without a degree. Some examples of more entry-level positions that can lead to promotions include Logistics Administrators, Warehouse Managers, Logistics Analysts and Production Planners. While some of these positions may already include some supervisory or management functions, they can provide invaluable experience that would lend well to more general supply chain management careers, such as a Supply Chain Manager, Operations Manager or a Transportation Director. Warehouse Associates that start out doing manual labor in the warehouse are often promoted to Warehouse Managers or Supervisors, given their accumulated knowledge and understanding of the very operations they work in every day.
No matter what your starting point is, one thing that is certain is that the logistics and supply chain industry has limitless potential for growth and advancement. Once you have gotten your foot in the door, you will be exposed to opportunities and career paths that you might not have even known existed, that is how vast the business is. It also means that you aren't tied down to one singular career path, you can continue to learn and grow as an employee and figure out which roles you are most interested in and would be a good fit for you personally. Even if you choose to specialize in one area, such as inventory management, and spend time building your career there, that doesn't shut the door to other career paths in a different area of the supply chain should you change your mind. The skills you develop will be applicable to any role in the industry and will only help to accelerate your professional and personal growth.
Supply chain and logistics professionals are in higher demand than ever before, due to the effects of the Covid-19 pandemic and subsequent e-commerce boom. It is a career path that offers high salaries, strong job security, endless opportunities for growth and advancement, and excellent benefits. According to the U.S. Bureau of Labor Statistics, employment in this sector is expected to grow "30 percent from 2020 to 2030, much faster than the average for all occupations." Additionally, BLS reports that Logistics Managers and Directors with 15 or more years of experience on average can earn up to $168,670. The non-linear nature of the industry means that any experience is good experience. Because supply chain processes are so complex, it is important to understand all facets of them and how all of the moving parts work together before moving to a senior role. JobsInLogistics.com has several thousand positions listed for warehouse supervisors, operations managers, executives and more, with new opportunities posted daily. Begin your search today!