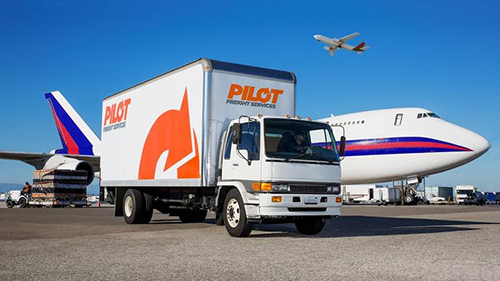 Pilot Freight Services
is seeking a
full time Operations Agent
to work for our
Denver Station, located in Denver, CO. The hours for this position are Monday through Friday, 1:00 pm - 10:00 pm, with rotating weekends.Requirements:
• Develop collaborative carrier relationships
• Develop collaborative carrier relationships and work with Station Management to ensure quality service
• Assigning carriers and providing load tenders
• Find and develop new logistics/freight opportunities and design carrier solutions for other Pilot offices and external customers
• Other duties as assigned
Qualifications:
• 1-3 years Operations experience, preferably in the transportation industry
• Must have experience managing high call and email volume
• Excellent verbal and written communication skills
• Detail-oriented with the ability to analyze information skillfully
QualificationsBehaviorsTeam Player:
Works well as a member of a group
Detail Oriented:
Capable of carrying out a given task with all details necessary to get the task done well
Education
Some college or better.
High School or better.
Licenses & Certifications
FORK LIFT
SkillsMaintaining a High Level of Production
Intermediate
Detail Orientated
Intermediate
Analytical Skills
Intermediate