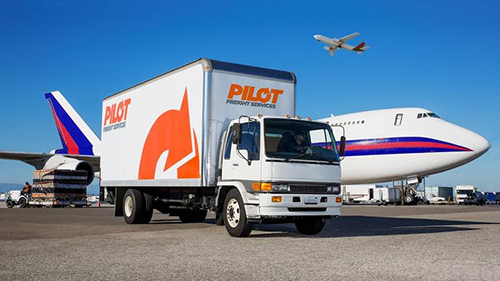 Pilot Freight Services seeks an experienced level
Staff Accountant/Junior Financial Analyst
who excels in a fast-paced environment with a variety of day to day responsibilities, to work in our
Corporate Office in Glen Mills, PA
.
Job Summary:
Pilot is seeking a Staff level accountant/analyst to join our growing accounting team. Responsibilities include, but are not limited to, general ledger accountability, cash management, financial and bank audit management, tax filing coordination and support, monthly journal entries and account reconciliations, accounting systems support, financial analysis and other special projects as assigned. The ideal candidate should be enthusiastic about employing industry best practices and maintaining quality financial records. Attention to detail, excitement to learn and positive attitude towards change management are required.
Our Staff Accountants are responsible for the preparation of monthly, quarterly, annual and non-recurring journal entries. They reconcile accounts, prepare and maintain supporting schedules and they provide ad-hoc account analyses. Staff Accountants partake in preparation of tax requirements for filings and they assist in responding to the needs of our external financial auditors. This position will be expected to analyze financial trends to inform management of business trends. This individual needs to be an investigatory resource and are expected to problem solve independently. As the company continues to grow and update processes and systems, this individual will be expected to assist with change management and process improvements. This role may also take a lead in treasury responsibilities, including cash forecasting, wire inputs, debt reporting and various cash management requirements.
Duties and Responsibilities:
Responsible for general ledger, including standardizing and performing journal entries and balance sheet reconciliations.
Critical support Finance and Accounting software implementation and change management, apply prior experience and solutions to assist in our transition and training
Streamline cash management accounting and controls.
Potential ownership of treasury responsibilities, such as cash forecasting, debt reporting and relationship management
Ensure accuracy and effectiveness in all of our accounting tasks.
Support the close process within the designated time frame while taking ownership of the assigned tasks related to the month-end financial close.
Update monthly account reconciliations in support of ending asset and liability balances. Research and resolve reconciling items.
Produce high quality accounting reports, analyze and present their results.
Track and analyze key financial metrics and operational procedures to foster process improvements. Drive operational efficiencies and cost savings.
Review and recommend modifications to accounting systems and procedures.
Provide input into department's goal setting and track progress.
Assist with tax audits, tax returns and bank audits.
Assist with internal and external audits to ensure compliance.
Support month-end, quarter-end and year-end close processes.
Develop and document business processes and accounting policies to maintain and strengthen internal controls.
Evaluate financial risks and opportunities by creating operational and financial metrics.
Research variance to budget and forecast through detailed operational and financial metrics and explain results.
Monitor and analyze general ledger accounts to ensure accurate financial information is presented to management at month-end.
Present/Communicate monthly operating results to the assigned business units; Provide business units continuous support on related accounting issues.
Assist senior management with any other special projects as needed.
Ensure compliance with GAAP principles.
Other duties and responsibilities as assigned.
QualificationsBehaviorsLeader:
Inspires teammates to follow them
Innovative:
Consistently introduces new ideas and demonstrates original thinking
Enthusiastic:
Shows intense and eager enjoyment and interest
Dedicated:
Devoted to a task or purpose with loyalty or integrity
Detail Oriented:
Capable of carrying out a given task with all details necessary to get the task done well
MotivationsGrowth Opportunities:
Inspired to perform well by the chance to take on more responsibility
SkillsProficiency in written & verbal communication
Intermediate
MS Office Suite
Intermediate