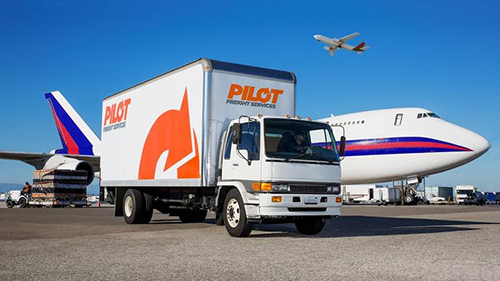 Job Summary
Coordinate logistics to lead the fast pace receiving/shipping department in meeting daily customer demands by fulfilling orders on time and providing outstanding service on shipping options for the customer. Keep up to date on all small carrier changes,
regulations and customer needs.
ESSENTIAL FUNCTIONS:
Use software to track, check, prioritize and route orders
Schedule large shipments and plan logistics to ensure that there is sufficient storage space for incoming items and staff on hand to manage the shipments
Supervise and lead subordinates (Shipping Clerks, Warehouse Agents, etc.)
Collaborate with warehouse, purchasing and other managers to optimize processes
Trouble shoots shipping issues and customer complaints that arise and work to solve them
Keep files of goods shipped and received by preparing regular shipping and receiving reports for managers
Other duties as requested
Qualifications
2 plus years shipping experience required
Perform all shipping tasks required to create satisfied customers
Experience in leading and coaching small teams
Ability to work effectively with other teams
Experience in computers or equivalent training
Ability to work within a deadline under pressure and handle interruptions
QualificationsBehaviorsTeam Player:
Works well as a member of a group
Dedicated:
Devoted to a task or purpose with loyalty or integrity
MotivationsJob Security:
Inspired to perform well by the knowledge that your job is safe
Growth Opportunities:
Inspired to perform well by the chance to take on more responsibility
Ability to Make an Impact:
Inspired to perform well by the ability to contribute to the success of a project or the organization
Education
GED or better.
High School or better.
SkillsPallet Jack
Novice
Forklift
Intermediate
Leading Teams
Intermediate
Completing task in a timely manner, as assign
Intermediate
Analyzing Data
Intermediate
Attention to Detail
Intermediate
Transportation Management System
Some Knowledge
Ability to Work Under Pressure
Intermediate
Experience2 year(s):
At least 2 years of warehouse leadership position